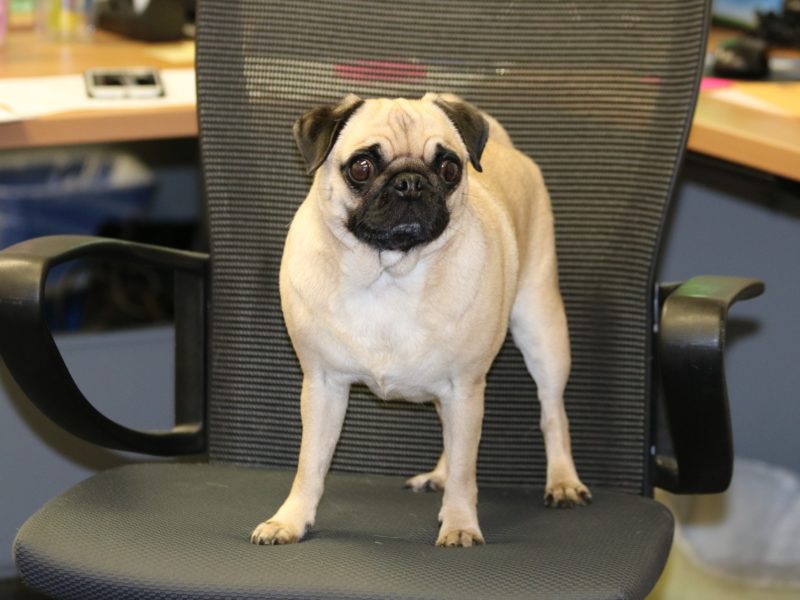 VANCOUVER – Staff at local tech startup Coral Solutions were shocked to learn on Friday that Cupcake, the 5-year-old pug that had been with the company for over two years, had formally submitted her letter of resignation.
"Cupcake was someone we leaned on when things were really bad," said on Coral employee who asked to remain anonymous. "It's going to be very hard to carry on without her. I hope the higher-ups take this as a wakeup call and do something about the toxic culture, but I'm not optimistic they will."
In her letter of resignation, Cupcake cited a lack of transparency and a disregard for work-life balance as the reasons for her departure. However, in a candid interview, the stoic comfort dog said she had long felt discriminated against.
"I have an MBA and several dog-years of experience in business development. But the only thing I've been asked to do is sit and stay while people unload their problems on me. There's no doubt in my mind that I was treated this way because I'm a dog."
Free from the toxic work environment of Coral Solutions, Cupcake plans to take some time for herself to chase squirrels in a nearby park before reentering the workforce.