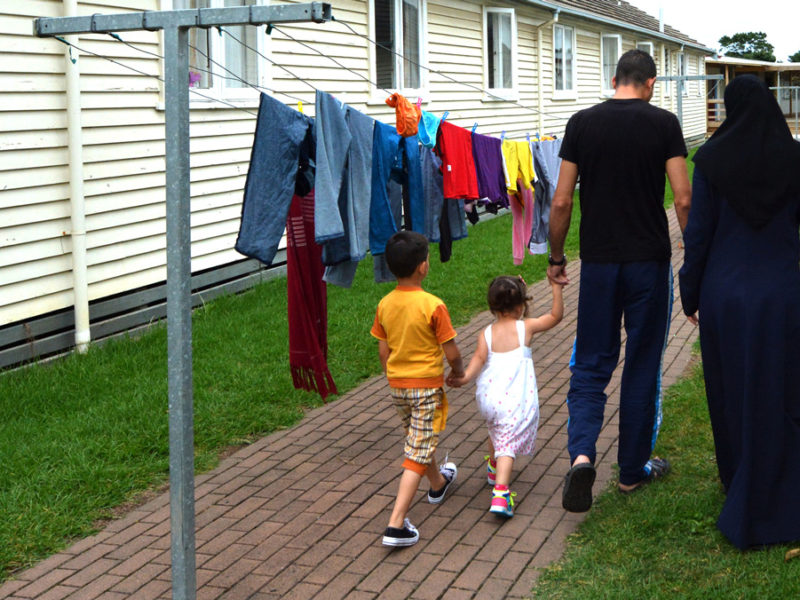 WINNIPEG – As recent newcomers to Canada, the Khalil family have faced many challenges, but one of the greatest lessons they learned is that there is nothing more Canadian than ignoring the legacy of colonialism.
"Back in Syria we would expect to help and uplift people who are hurt by government," says Hossain Khalil, 43 year-old refugee and father of two. "But now we understand that here it is really their own fault for being victims of cultural genocide."
Khalil went on to explain that it took many months of focused learning to remember to not check if someone on a winter street is dead saying, "the Canadian winters are cold, but not as cold as your Canadian hearts!"
Most Canadians find it effortless to ignore the horror of residential schools, missing and murdered Indigenous women, and mass incarceration, but for many immigrants the journey to casual Canadian racism can be much more difficult.
"It can be really hard to explain to newcomers that undrinkable water on reserves is just not their problem," laughs Jake Thompson, director of Winnipeg Immigrant Services. "Is your water fine? Then you're fine!"
At press time all four members of the Khalil family, who come from a culture that spans millennia, thought it was "adorable" Canadians thought 151 years was old.
Image via Deposit Photos