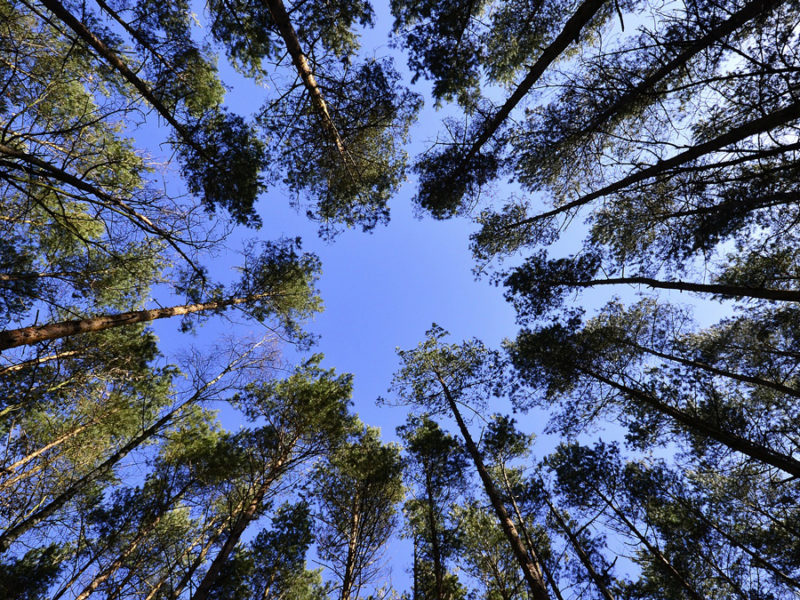 HUNTSVILLE, ON – In the midst of 'high intensity' workout trends, there's a new fitness program that aims to get people out into nature and hitting their fitness targets. "Survival Paleo"  leaves participants alone in a dense forest, with the hope that they'll emerge days – sometimes weeks – later in better shape.
"Survival Paleo" was developed by fitness enthusiast, Tad Sanderson, who discovered the technique after severely overestimating his backwoods camping ability. "I was trying to get to my first camp spot and got very very lost. Six days later, I had hit every single one of my fitness goals. I lost weight, gained muscle and confidence," he said, adding the park ranger had to carry him out for the last six kilometres.
"I thought, wow, this is a high intensity workout, with a built in diet. It enhances your average routine with challenging terrain or the impending darkness."  
Now, Sanderson runs his own program of forest survival workout scenarios that drop participants in the middle of the forest with a pocket knife and few words of encouragement.
"I like to call it an 'instinctual workout,'" says Sanderson. "Human beings aren't designed to do cardio or strength training for fun. It's awful. Everyone knows that. The only reason anyone should run is to find, or avoid becoming, food."
Lauren Boyle, one of his first official clients (or 'Survivors', as they call themselves) says the program worked wonders for her. "I find the most effective workouts are forced on me. If I'm just at the gym, it all comes down to motivation and discipline. In a forest, it all comes down to bears."
"I had tried for months to shed my unwanted pregnancy weight, but nothing worked. Then this program came along. I ended up drinking some untreated water, and, long story short, I woke up in the hospital thirty pounds lighter. I haven't been this skinny since I was ten!"
Sanderson says that the program is guaranteed to turn those unwanted pounds into muscle. "It's amazing how much tone you can gain by doing simple tasks like trying to make a fire, or digging a hole to escape the cruel, cruel wind. Plus, shivering burns a ton of calories."
When asked about safety precautions, Sanderson admitted there are none in place. "If you know there's help coming, you may be tempted to just stop when the going gets tough. If you have enough willpower, you don't need a search party."
Sanderson hopes to release a series of video testimonials, as soon as he can track down some of his original clients.
Image via Pixabay