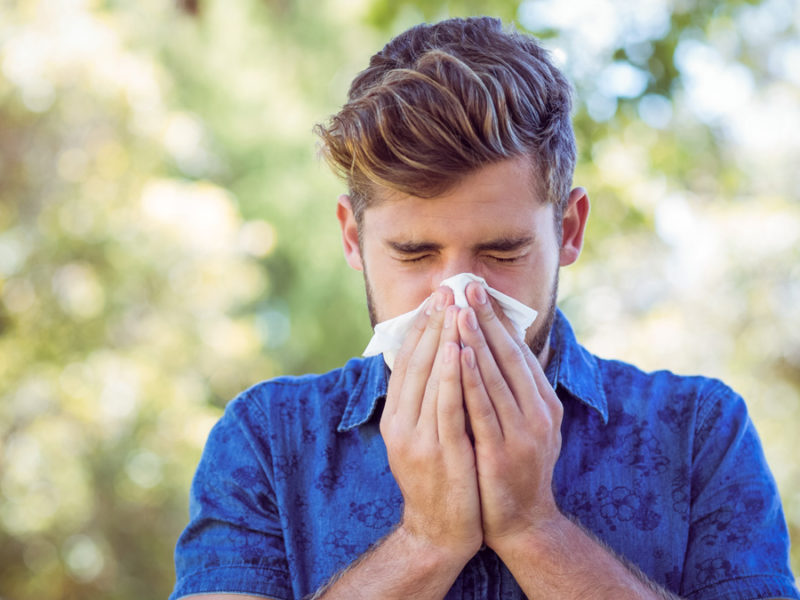 SHERBROOKE, QC – Twenty-seven-year-old Jason Brossard concluded earlier today, without any sense of irony or exaggeration, that the fact that he contracted the common cold out of season is "actually the worst thing that could possibly happen to a person."
Although he has enlisted the gracious assistance of both his girlfriend and his roommate in bringing him comfort foods and fresh boxes of tissues, he was still overheard repeatedly asking, "Why is this happening to me?" while alone in his air-conditioned room.
"This probably isn't even going to go away in time for Alex's cottage party," lamented Brossard, who has been to many cottage parties in his life and still intended to go to this one, albeit with a cold. "This must have been what it was like when that plague happened," he added, referring to the epidemic that killed a third of the population of Europe.
The common cold is the most frequent infectious disease experienced by humans, affecting most people around three times a year and typically considered to be an inconvenience roughly on par with having to pay taxes or being stuck in traffic. "Nobody can understand this misery," Brossard tweeted to describe his experience with a disease so ubiquitous it has the word "common" in its name.
After having a bowl of hot soup brought to his room by his girlfriend Lise, Brossard noted that "it's too hot to be eating soup, but I can't get Uber Eats to bring me a freezie from the gas station down the street. Did I do something to deserve this or is it just like what happened to Job in the Bible?" Brossard was able to finish his soup without difficulty while watching game shows from his youth and collecting paid time off from his very understanding employer. "Lise wouldn't even kiss me when she came in here. She said she couldn't get sick right now but I know that she basically already thinks I'm a rotting corpse. It's really invalidating."
Brossard is expected to recover in a matter of days thanks in part to the three bottles of NyQuil he has recently consumed, though according to him "this summer will still be lost forever." He was not yet aware that his girlfriend intends to dump him as soon as he recovers enough strength to handle the news.
Image via Deposit Photos