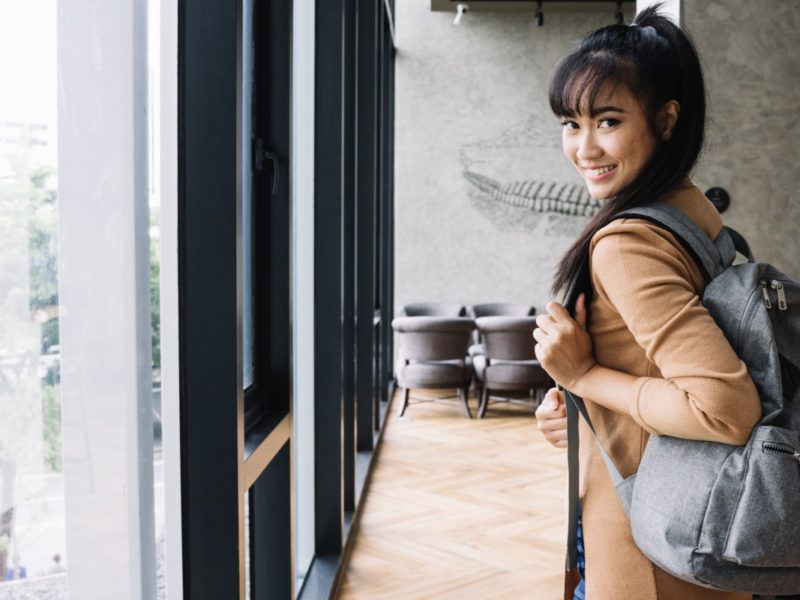 MONTREAL — At a barbecue last Sunday, third-year McGill student Katie Chang mentioned, to the shock of her friends and family, that she would "love to visit Montreal someday."
The commerce student who has held an address in downtown Montreal for the past two years told her inner circle that she's heard great things about the city and is thinking of "making the trip."
"Apparently it's very European," said Chang, whose parents have been helping to fuel Quebec's economy with out-of-province tuition fees since 2015.
Since her parents dropped her off at McGill's main entrance, Roddick Gates, Chang has not ventured beyond the borders of University Street, Saint Laurent, Des Pins and Sherbrooke — also known as the McGill Ghetto.
Within these confines Chang has visited important cultural landmarks such as Belle Province, Tokyo Nightclub, and McGill Pizza.
The commerce student said she was inspired to visit the city after a friend told her about an authentic Italian restaurant in Montreal called "L'Academie."
"I wonder how long a flight it is to get there…" mused Chang as friends looked on, frozen with second-hand embarrassment.
Classmates say Chang once came close to realizing she lived in Montreal when heading to a party at a condo in Saint Henri, but managed not to notice thanks to a tinted-window Uber that she took door-to-door.
At press time, Chang had suggested to a group of cringing friends that they make a trip to Montreal next year to celebrate their graduation.
With files from Andrey Summers