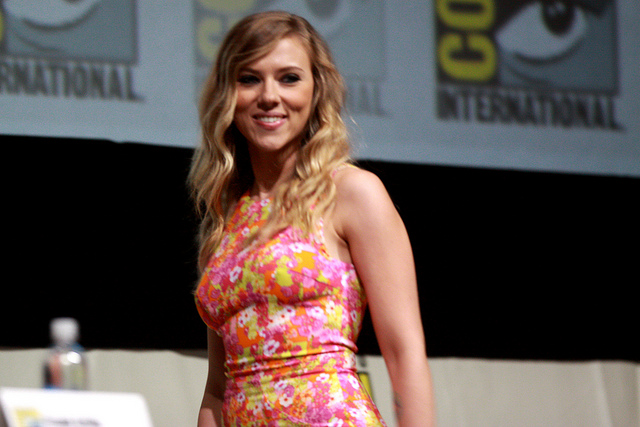 HOLLYWOOD – The controversial casting of Scarlett Johansson as a trans man in the film Rub & Tug has placed her as the favourite to win the Best Actress award at the 2014 Academy Awards.
"In the year 2018 we know too well that it no longer makes sense to further marginalize trans actors by taking roles from them," said Dawn Hudson, CEO of the Academy of Motion Picture Arts and Sciences. "But in 2014 we definitely didn't know better and gave an Oscar to Jared Leto for playing a trans woman. This is what makes Scarlett such a strong candidate for the 2014 award."
When it was pointed out that Cate Blanchett already won the 2014 Best Actress Oscar for Blue Jasmine, Hudson replied: "That's okay. She won it for a Woody Allen film. He's so linked to the #MeToo movement that no one will raise a fuss. And if Cate objects, Johansson's agents instructed us to direct her to Jeffrey Tambor, Jared Leto, and Felicity Huffman."
Johansson herself addressed public outcry by stating that, "I'm allowed to do something I know is wrong because other people did too and got trophies for it."
However, capturing the prize from four years ago will bolster Johansson's awards cabinet, which includes a Best Fight award from the prestigious MTV Movie Awards.
"This Oscar will make up for Scarlett being overlooked for her incredible work in Ghost in the Shell, where she took a role that could have gone to an Asian woman," said director of both films, Rupert Sanders. "I mean, once the character of Motoko became an A.I. she obviously also became a white woman, because that's how science works."
"My only regret is that a black wig and dark contact lenses didn't really do the job for Scarlett. We should have gone full Mickey Rooney in Breakfast at Tiffany's."
In a related development, Eddie Redmayne's demand to be awarded the 2015 Best Actor Oscar for The Danish Girl was refused, as the Academy made it clear that 2014 was the cut off date for cis people winning awards for playing trans people, and besides it was Leo's turn to win.