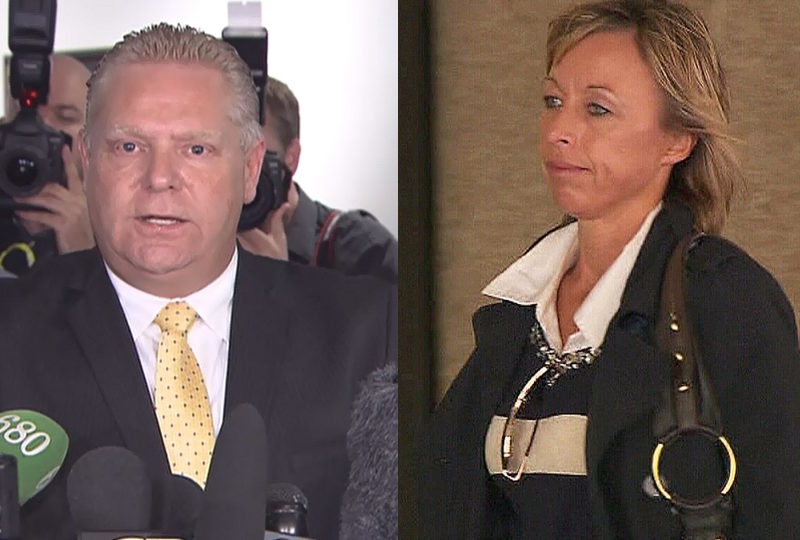 QUEEN'S PARK – Facing criticism for his refusal to help resettle asylum seekers, Ontario Premier Doug Ford has pledged to treat vulnerable refugees with all the care and consideration he has shown his late brother's family.
"I promise to treat every border-crosser like they are my own kin," said the Premier. "Just like my treasured sister-in-law who is seeking a third-party valuation of what remains of my brother's estate."
Renata Ford, the widow of Rob Ford, is currently suing the Premier for over 15 million dollars, alleging that he deprived her and her children of millions in cash, cocaine, and overpriced labels.
"They don't pay taxes yet, they don't contribute — they're trying to steal our hard-earned money" said Ford, referring to either the asylum-seekers or Renata and Rob's two young children.
The Premier suggested his plan for the refugees will include taking advantage of their distress in order to enrich himself, then denying this publicly while implying any disruption to their families is their own fault.
Reports indicate Ford also intends to show the migrants the same respect he showed his little brother Rob by mocking their weight and trying to take credit for their work.
Ford's team has yet to comment on whether he intends to treat the mainly Nigerian asylum-seekers like the "Black community" he once claimed no one has done more for — perhaps by taking them up to his cottage.
At press time, Ford added that he plans to run the province of Ontario just like he did the family business, which has allegedly lost half its value in recent years.