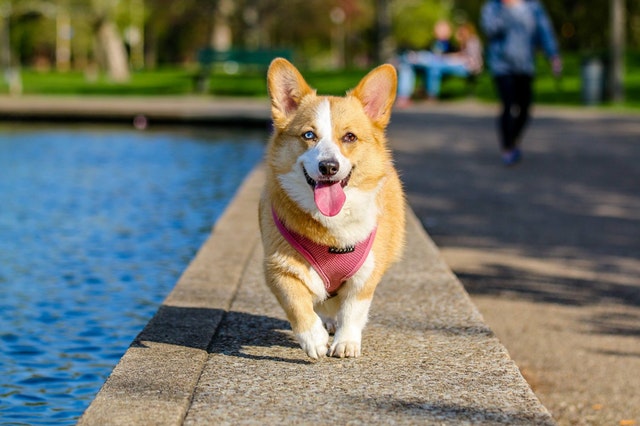 GUELPH, ON – As part of a pilot program introduced this spring at the University of Guelph, the roles of service dogs trained to support mental health are being expanded to include assistance for women who provide unpaid emotional labour.
Maria Guerrero was one of the first applicants to register for the program. "I spend my day accommodating passengers, always with a smile, always," the young flight attendant said. "And that's all well and good, but as soon as I'm home, it feels like my second job starts."
Guerrero explains that in recent years she has become an emotional sponge of sorts for her male friends, colleagues, relatives, acquaintances, and the occasional stranger, expected to absorb any troubling bagage unloaded onto her.
"Until I got Pancake, my emotional labour support corgi, I was running out of ways to alleviate the stress of being untrusted to keep years of secret traumas of men in my life who refused to see a therapist," Guerrero said stroking her dog.
Pancake has been trained from a young age to be calm and loving. However, Guerrero claims that Pancake's best feature is that he cannot speak about how he wished he applied to law school like his father wanted him to.
"After a long day of placating every single man I know so that he won't become unpredictably angry, it's nice to come home to a warm, soothing, and I cannot stress this enough, silent, furry friend."
Pancake's tear-absorbent fur has been utilized by Guerrero on many occasion to muffle screams of frustration.