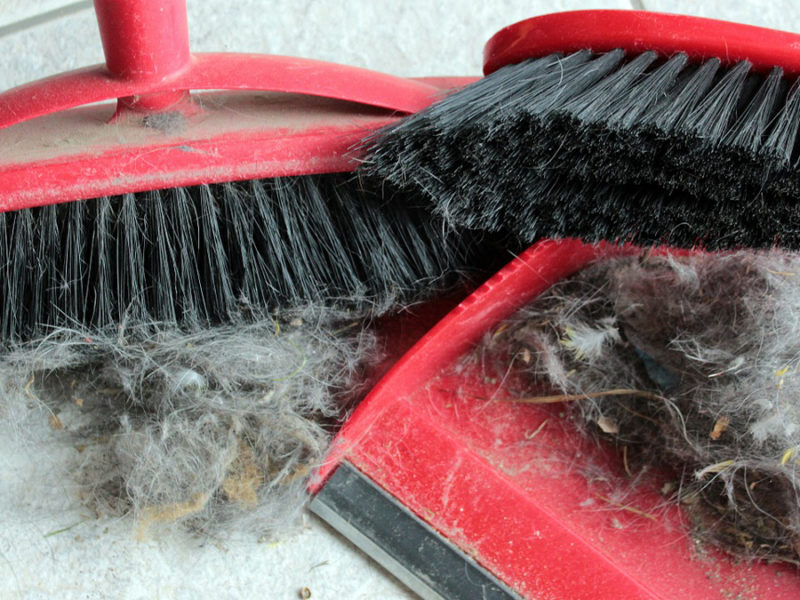 HAMILTON, ON –  Making a what sources are calling a "breakthrough," local Roommate, Cicely McDonald, discovered this week that she can sweep and mop the entire floor, and not just the sections that aren't covered by furniture.
"Honestly, I had no idea," explained a surprised McDonald. "After my roommate, Jane, verbally threatened me to clean the 'Goddamn kitchen for once in my Goddamn life,' I accidentally hit a chair with the Swiffer, and there was so much dust under there! Who knew?"
Research suggests many roommates are left in the lurch when it comes to sweeping under the couch, under beds, and figuring out what a mop is. But upon McDonald's discovery, there may be hope after all.
"It's a real discovery for Cicely," says McDonald's roommate, Jane Adams. "The fact that she is even sweeping at all is a win for all of us. But her taking initiative of moving a chair over a few inches and getting that dirt under there, literally brought a tear to my eye, even if that tear was from my dust allergy."
"I'm really excited to find out what else I've been missing in my clean up!" McDonald said. "I mean, if there's dirt under chairs and stuff, then I should probably take a look at my window sill, and what's behind the garbage. I'm so excited by this I might actually unload the dishwasher one day!"
At press time, McDonald is currently living off the "high" she got from her discovery and is making moves towards rinsing off a pan she's had soaking in the sink for three weeks.
Image via Pixabay