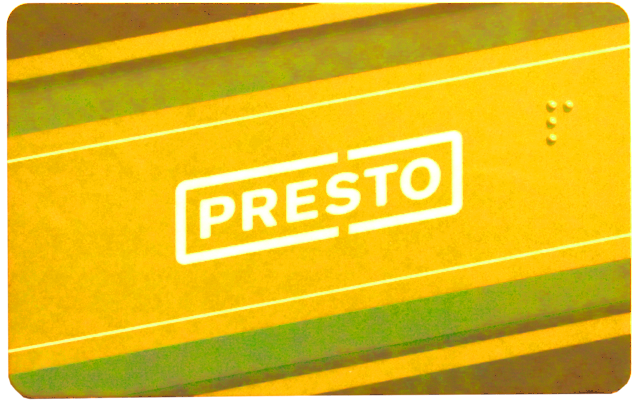 TORONTO – After the success of Presto, their automated payment method, the TTC has unveiled their newest innovation: PrestoGold, a special, invite-only card for public transit's creme de la creme.
"We noticed that the TTC was attracting a lot of riff-raff and we realized: what's the point of having public transit if just anyone can use it?" said acting TTC head Rick Leary. "Presto Gold is all about high-class service for high-rolling clients."
Presto Gold commuters will receive special TTC perks, such as unlimited service interruptions and an even stronger sweat smell, but to retain their cards cardholders are expected to pay an annual fee and spend over $200,000 a year on public transit. It may sound like a lot, but early adopters say it's worth it.
"I simply had to have it," said Valerie Rockefeller, petting her tiny dog. "My American Express black credit card can do many things, but only Presto Gold guarantees that I can literally rub shoulders with Toronto subway nobility like the weird crab guy."
The TTC says they've already chosen the lucky few whose bank accounts and profiles are well-managed enough to handle Presto Gold. Despite the decision being final, the world's glitterati have been approaching the transit authority with gifts
"Rihanna's agent dropped by with a case of Veuve Clicquot," said Leary. "I was like, honey, I wish I could get you Presto Gold but for now I'm going to need to ask you to stand behind the yellow line."
This is the most successful TTC ad campaign since the 1950s when they soothed people scared of underground rails by telling them to think of it as a train submarine.