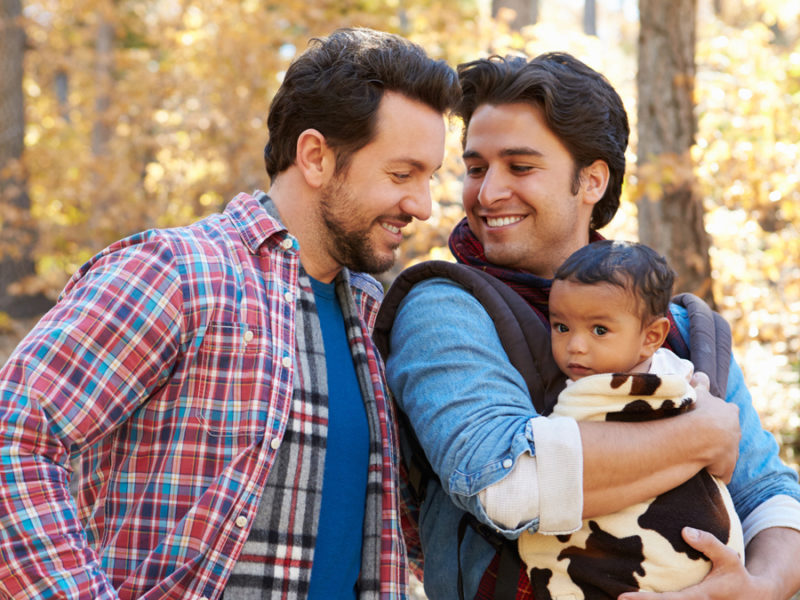 LONDON, ON: Researchers at Western University have published a new study that claims LGBTQ parents are less likely to have children by accident.
The study surveyed one hundred parents and guardians of various sexual identities, asking specific questions regarding the nature of conception, how long and expensive the process was, and whether or not it was on purpose.
"Honestly, I can't believe straight people can just have them by accident. That seems irresponsible," said Janice Myers, school council member and self proclaimed soft butch, who, with her partner, Amy, went through in vitro fertilization, calling the process "obviously intentional."
"It takes several years, mountains of paperwork and thousands dollars for a queer couple to conceive. It gave us lots of chances to bail."
Local teacher and PFLAG rep, Kyle Martinez, and his partner, Larry Matthews, frequently work with children of LGBTQ parents. Martinez finds those children less likely to experience constant existential anxiety about the nature of their very being wondering whether or not they were a mistake.
"I can't imagine being straight," said Martinez. "All it takes is a couple shots of tequila and a expired condom? Girl, this is why you people can't have parades."
Most participants that identified as 'accidental parents' also identified as straight, a smaller number identified as trans, gender-non conforming, or bisexual, and only one person, Patricia Dawson, identified as a lesbian. "It was very strange. I was in the park, this guy just ran up, yelled something about paw patrol and threw a baby at me. Good thing I was playing softball at the time. Some stereotypes save lives."
The results appeared especially enlightening when compared to similar research done with straight couples. When asked whether or not their pregnancy was intentional, 30% answered "Basically," while 22% answered "We didn't plan it, but Jesus did," and 2% simply fled, leaving their child with the researcher.
Image via Depositphotos