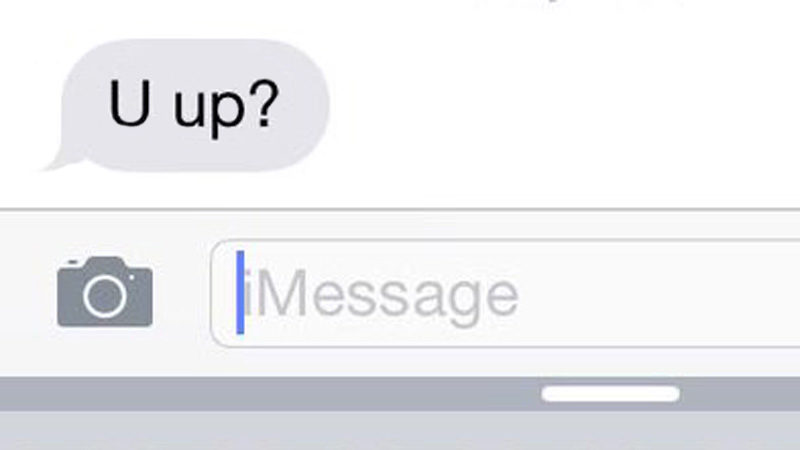 OTTAWA – Following the nationwide Emergency Alert testing glitch this week that left thousands of Canadians staring expectantly at their phones for a message that never came, the system sought to reach out for some late-night connection by texting 'U Up?' to large pockets of the nation at 4am.
"You know, I sat around for days waiting for that text," said Casey Michaels, 20, a psychology student at Queen's University. "I was starting to feel like such a fool for just waiting. My girlfriends kept telling me I needed to act like I didn't care about my safety, so finally I said 'enough!' and got up off my couch and went out axe throwing to get my mind off of it."
The Emergency Booty Call successfully reached everyone who didn't receive the alert during the day, marking a clear divide between respectable citizens and those whose contact information was saved in the system as 'Txt 4 a fun nite.'
It was only after her attempts at distraction did Casey finally receive the message she'd been pining for.  
'It's like the alert knew the second I stopped thinking about it,' she said, shaking her head and nervously glancing at her phone, in search of another emergency message. 'I – I'm better than this. I'm not just some human you can warn about oncoming danger in the early hours of the morning. I have some self-respect.'
At press time, the Emergency Alert System is down again and hundreds of Canadian Armed Forces have been deployed with vodka reserves to follow up on the inundation of replies from citizens saying, 'Ya. U?'