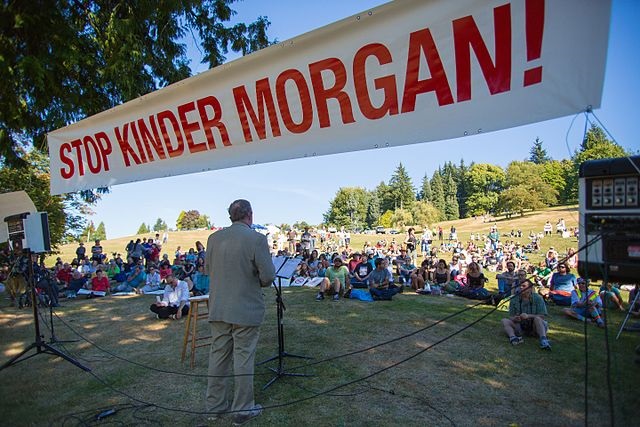 BURNABY, BC – Surprise washed over protesters on Sunday as oil conglomerate Kinder Morgan announced that construction of the Trans Mountain Pipeline had suddenly come to a stop.
"Seriously?", said Green Party Leader Elizabeth May, a long standing opponent to the $7.4 billion project. Later adding, "I never thought protesting something actually worked."
But after repeatedly being told that Kinder Morgan had in fact ceased all 'non-essential activities' on the twin pipeline, many protesters fell into deep existential crises.
"So this is like a joke, right?" remarked Grand Chief Stewart Phillip of the Union of B.C. Indian Chiefs. "When do the RCMP jump out and say, surprise time for a Texas oil company to destroy your sacred land!"
Chairman and CEO of Kinder Morgan, Steve Keen made a statement concerning the abrupt about face this morning, remarking, "Hey, after crushing protesters' hopes and dreams again and again, I guess they were just due for a win." Despite the fact his company has spent 1.1 billion on the project so far, Keen just shrugged and said, "Even Lebron can't win them all."
Other environmental activists became sentimental, even a little sad, that the years of protesting the construction of Trans Mountain Pipeline has so suddenly come to a halt.
"I politely asked one of the RCMP members if they could pepper spray and hogtie me for old times sake," said one activists chained to a lamppost. "Boy, where have the years gone?"
With the cessation of all construction, Alberta Premier Rachel Notley says she'll have to examine new ways the Alberta economy can destroy the environment.