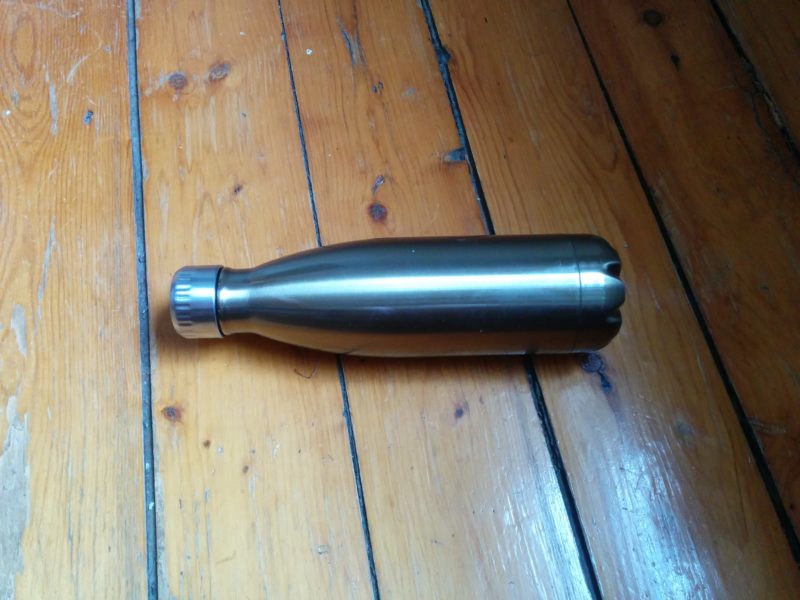 MONTREAL — Disaster struck Monday when the sound of a stainless steel water bottle dropped on to a concrete floor ruptured the eardrums of everyone within the downtown core.
The deafening explosion of sound occurred at the end of a hot yoga class when one of the students tried to sneak out quietly before the end.
The sound was recorded in the Guinness Book of World Records as the loudest sound ever, displacing the previous record holder: the 1883 Krakatoa volcanic eruption, which travelled around the world four times and could be clearly heard 5000 km away.
The owner of the bottle, Stephanie Archibald says she is "very sorry" but added that she will not get rid of the bottle because it is "very cute."