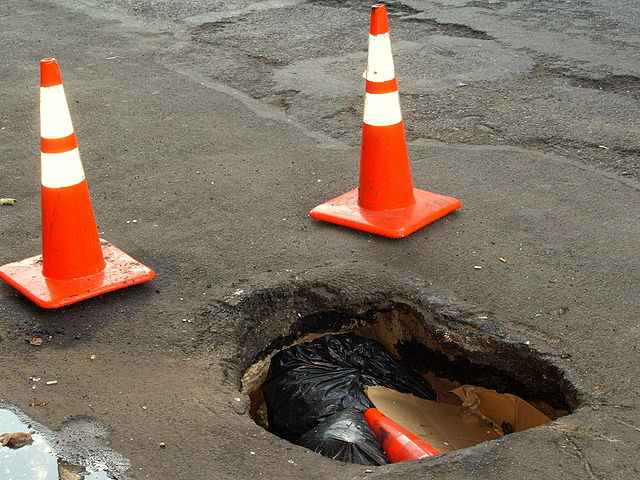 VANCOUVER – After years of struggling with an inflated market, Vancouver is taking drastic measures by using a campaign of dejuvenation projects to decrease housing prices in the city's most expensive neighbourhoods.
"Whether it's replacing West Bay's grass with poison ivy or turning on all the fire hydrants in Kerrisdale Park, we're prepared to do – anything – to lower these prices," said Mayor Gregor Robertson. "On that note, Shaughnessy Heights will now be the site of Vancouver's first ever never-ending busker festival."
The un-restorations are varied and expensive with projects like building an open concept sewer system, opening 20 new magician's colleges, and replacing every restaurant in the West Side with Subway costing the city over $50 million. However, officials are confident that in just a few years they could cost most homeowners up to half the value of their houses.
"I thought my home's value would never go down," said east side resident Julie Limpet. "But now that my neighbourhood is home to both a skunk breeding program and the World Cup of frisbee golf, I'm not sure the market will hold."
Vancouver is also targeting the grossly overpriced rental market, both by making smoking mandatory in all apartments and by replacing all landlords with highly venomous king cobras.
But while most citizens support dejuvenation some seem less convinced.
"Last month, my one-storey bungalow in Dunbar was worth $3.5 million," said resident Michael Wentler, whose home was recently deflated. "Since then city hall put a sign up on my lawn that has 'Mickey Mouse Blowjob' written on it in huge letters and nobody can legally remove it."
"If this keeps up, I might have to sell for only 20% above my asking."
At press time, Richmond was the only neighbourhood experiencing a housing crash after being designated a "Muzak-Only Zone".