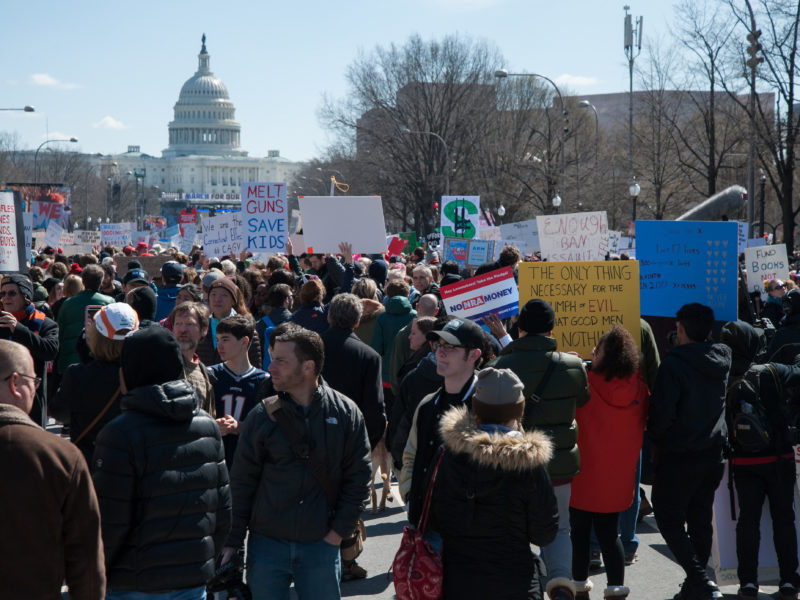 WASHINGTON, DC – Protesters gathered Saturday in Washington and across America for a massive demonstration against current U.S. gun laws, inadvertently setting a world record for most unarmed Americans in one location.
As thousands of shocked and grieving students took to the streets during March For Our Lives, they easily surpassed the current record of five unarmed Americans in one location, achieved in 1994 during a poker game where every player happened to forget their gun.
"I never thought I'd see that record broken at all, much less this soundly," confessed Guinness representative Ronald Jost. "I thought maybe once we colonized Mars we might get up to 20 or something, but this truly extraordinary."
Further, while the beleaguered youth of America shared their heartfelt and urgent message that lax gun control laws are stealing their lives and personal security, they remained completely unaware that they had set a second Guinness World Record for the most a previous record has ever been shattered.
"Believe me when I say this is a big deal," added Jost. "Normally when two records are broken at once we do something special like light off some fireworks. But in this case we thought it best just to quietly update our book and be done with it."
Jost is optimistic that more new records may be on the way. "Depending on how legislators react, we may witness a third new record for most victims ignored at once by their government."