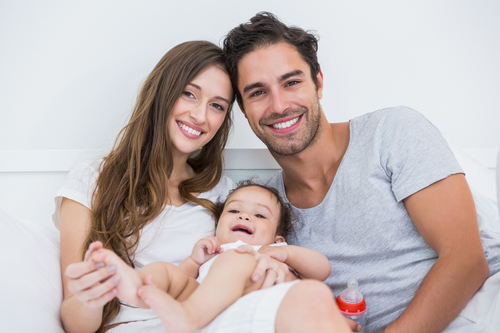 Sudbury, ON – Uninterested in discussing the minutia or any detail whatsoever of their recent newborn, local couple Christine and Elias Monroe have asked several probing questions about your life, career and interests.
"Oh we're boring, tell us how things are going at work!" said Christine, not even mentioning how difficult, easy or unusual her childbirth experience was. "Is your boss still making you work Saturdays?"
"You are killing it in our fantasy basketball league," added Elias, rather than telling you exactly how everything changes the second you see your child for the first time.
Christine and Elias appeared to listen to your responses, and never gave the suggestion they were simply waiting for you to stop talking so they could tell the story of when their baby made a noise.
They then paid rapt attention as you described your recent trip to Ottawa, not even once getting lost in the eyes of the life they had just created.
"Tell us more," said Christine for some reason.
At press time you were pretty sure Christine and Elias were under some sort of spell, but in reality they were just too tired to talk.