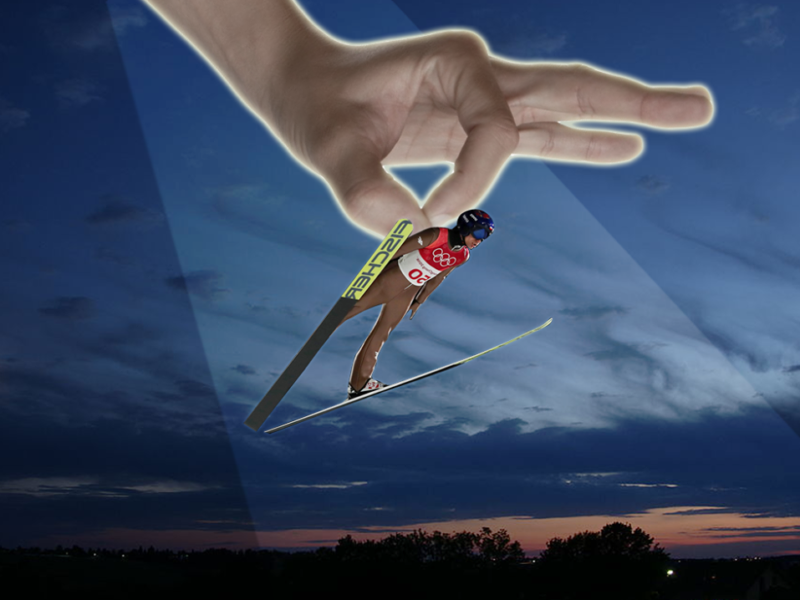 PYEONGCHANG – The Papal Olympic team is mired in controversy after a recent IOC test revealed the entire team has been using banned celestial beings during the 2018 Pyeongchang games.
"When the blood and urine tests came back positive for the Sacrament, we knew we'd uncovered something big," said Aleksander Laster, head of the IOC anti-cheating taskforce. "Every athlete from the Vatican was on a cocktail of three distinct, but similar, PEGs: The Father, The Son, and The Holy Ghost."
"No wonder they broke the ski jump record by over 30,000 cubits."
Officials first became suspicious after coach Pope Francis was spotted "thanking god" after Holy Rome's 1st place finish in cross-country skiing. Since tests have only been able to detect piety since 2017, it's unclear if the Vatican team was high on God during English Cardinal Vincent Nichols' gold-medal decathlon performance at the Sydney games.
"We should have been more suspicious when those three 80 year-old Monsignors swept the skeleton podium," said Laster. "But, honestly, that sport barely makes sense as it is."
Following the investigation, the IOC issued a warning about the dangers of mainlining divinity, including a high risk of blood turning to wine and, in more severe cases, transubstantiatis.
With the entire Vatican team disqualified, this is the worst example of deity-doping since the 1920 Norwegian team called upon the thunder and fury of Thor, Son of Odin, to win bronze in men's hammer toss.