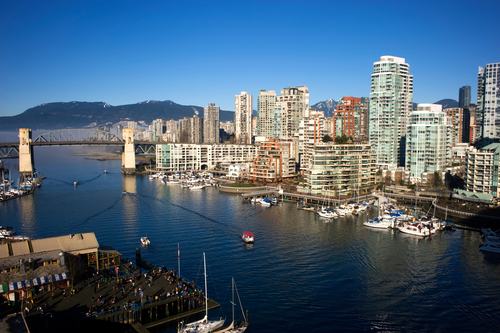 VANCOUVER – During a contentious meeting Vancouver city council decided by a vote of 7 to 3 to adopt a new revitalization plan that includes blinding poor residents to keep them from seeing the city's beautiful mountain vistas.
"People are not going to pay millions of dollars for the million dollar condos we won't stop building if they know some joe schmo can get the same view for free just walking down the street," land developer Titus Owens explained in his presentation to the council in support of the mass blinding initiative. "I think, no matter what your socioeconomic status, we call all agree the wealthy need to know they're getting their money's worth."
"The masses that make up 99% of the population of this city will also benefit from this program. No longer being able to see the heights they will never achieve will help them sleep better at night on their… rocks? Depression-era flour sacks? I'm not sure what poors use as pillows."
It's not yet clear how the mass blinding will be enacted, with proposals ranging from an ominous meteor shower during a free fireworks display to splashing residents with radioactive chemicals as they exit public transit. The council hopes to have a plan in place by early spring, just in time to keep everyone without a seven figure income from seeing the cherry blossoms.
"This is an important step for the city," said Councillor Andrew Plimpton. "You think Paris would be a world class city if they hadn't crippled all the poor so they couldn't climb up the Eiffel Tower?"
At press time, the council was deciding whether or not these newly blinded plebs should also be deafened to keep them from hearing the sound of Vancouver's calming waters gently lapping at the base of millionaires' yachts.