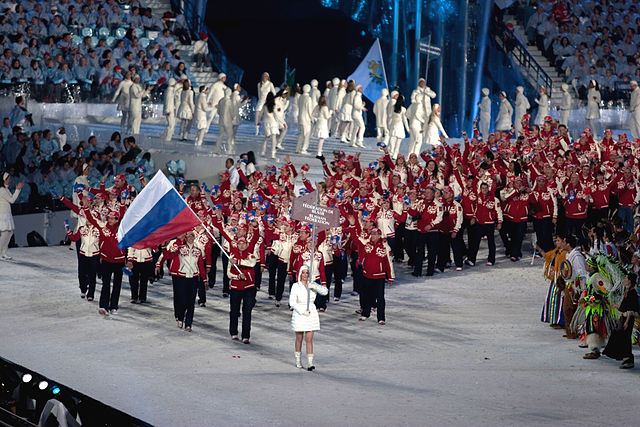 LAUSANNE, SUI – In the wake of the International Olympic Committee's ban on Russian athletes at next year's Winter Olympics for doping, The Russian Federation announced that it will return to its focus on cheating in foreign elections.
"We now understand that this international sporting event is not anything like, say, a US Presidential Election," explained Russian Minister of Sport Pavel Kolobkov. "And after all of the meetings with the IOC, we couldn't find a member of the investigation who was interested in another's email for political gain."
The Russian government says that they might as well cut their losses since they lack an agreement with a powerful figure, such as a rich and xenophobic US Presidential candidate, to reverse the ban.
"There was no French figure skating judge we could influence to change the course of the investigation and it's findings," added Kolobkov shaking his head. "Our athlete performance enhancement drug program is now as hopeless as US democracy."
While the Ministry of Sport is disappointed with the ruling, officials say it will not be difficult to make the transition from fake urine samples and lab reports to fake news and Twitter accounts.
"We still need to train our athletes, but more in how to purchase social media advertising for the Italian election, and a setting up a few thousand Finnish Facebook accounts and less on using someone else's urine for a test and how to argue that you accidentally ingested some meldonium before the big game."
The country's athletes were more than ready to represent their country to falsely represent citizens from a different country in the competitive field of elections.
"We may not get any gold medals at this Olympics, but we already have a gold medal in electoral interference!" said a peppy Yulia Efimova, a banned swimmer, while putting the final touches on a 'Nancy Pelosi is the antiChrist' meme in preparation of the 2018 US midterm elections.
Meanwhile, disgraced Russian cross-country skier Alexander Legkov was put in charge of a website that has already claimed that Team Russia has won gold in the first five at the Pyeongchang Games.