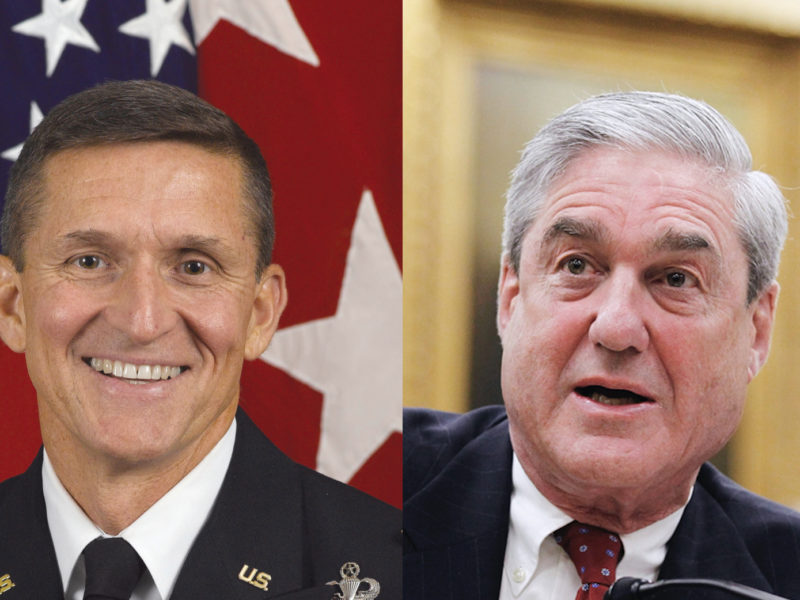 WASHINGTON D.C. — Following a report that Robert Mueller's Russia probe plans to bring charges against President Trump's former national security adviser, retired Lt. General Michael Flynn has somehow managed to pre-emptively indict himself.
"We're genuinely not sure how Flynn even managed to do this," said Arlene Crawford, a legal expert at the Department of Justice. "Indictments are absolutely outside of his purview as a Lieutenant General, retired or no. But when we asked why he would even do this, he just smiled this big shit-eating grin and said 'Check. Mate'."
Flynn, one of the first Trump associates to come under scrutiny in Mueller's federal probe into possible collusion between Moscow and the Trump campaign, reportedly indicted himself as a way of "sticking it to Mueller". Insiders report that Flynn spent weeks worrying about a looming indictment from Mueller, before recently coming up with this "ingenious plan".
Flynn was pushed out as head of the Defense Intelligence Agency in 2014 and retired from the military in order to focus on screaming "Lock her up" onstage at Trump rallies. While Flynn's erratic behaviour has drawn questions from Washington insiders, these recent self-indictments have created far more confusion.
The charges, somehow brought against Flynn by Flynn himself, relate to Flynn's international lobbying work, potential money laundering, and his contacts with Russian officials.
Asked to explain his rationale, retired Lt. General Flynn could scarcely contain his excitement. "You can't be prosecuted twice for the same crime. It's called Double Jeopardy, and it's my ticket to freedom," he said, tapping the side of his head knowingly.
"Sorry Muelley old boy, but you just weren't clever enough to beat my Flynn-dictments," Flynn added.
Reached for comment, Special Counsel Robert Mueller responded, "What the fuck?"
At press time, Michael Flynn was explaining that the "Double Jeopardy rule goes double" for his son, Michael Flynn Jr, "because we totally have the same name".