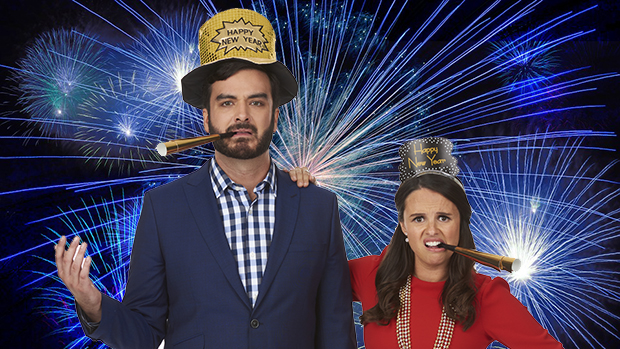 TORONTO – In a move designed to lessen the terrible horror humanity has endured in 2017, CTV has commissioned a 'year in review' special from the Beaverton to air New Year's Eve at 10pm.
"Obviously nothing can overcome the nightmare that this past year has been," said Bell Media President of Content & Programming Mike Cosentino, "But we're confident that Emma Hunter and Miguel Rivas' trademark barbs about the year that sadly was will take some of the edge off."
"It may even give us enough joy and hope to naively believe that 2018 will be any better," he added.
Hunter and Rivas will be joined by the entire roster of correspondents as they recap a variety of subjects including Trump, Trudeau, finance, tech, Trump, sports, entertainment and of course Trump.
"We really hope our special will be funny, biting and lessen the amount of panic-cries amongst the Canadian population," said EP Laszlo Barna.
After it's 10pm air December 31st on CTV, the show will be available online at thebeaverton.com, streaming on Crave and re-airing on Comedy Network in order to help even more people.