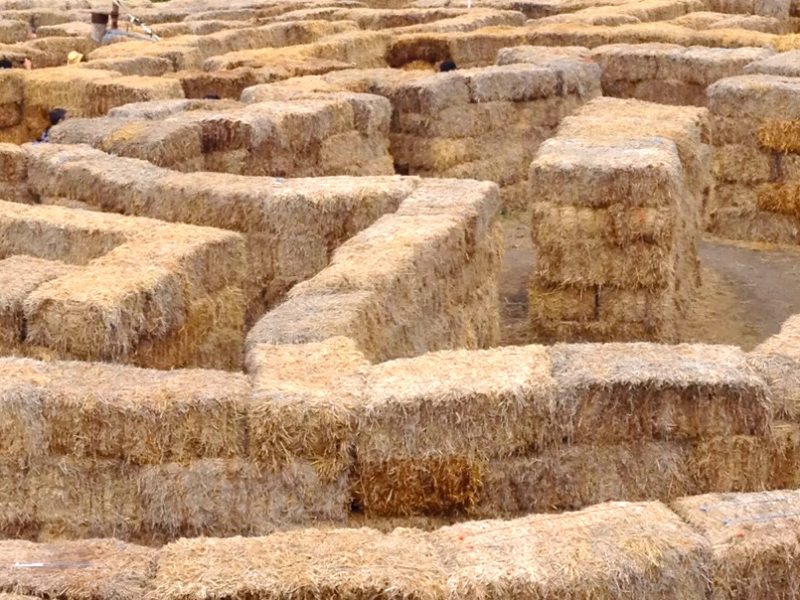 KNOSSOS – Local beast The Minotaur has decided to take Knossos city council to court after a years-long bureaucratic dispute over proposed additions to his labyrinth.
"They're biased against me, it's pretty clear," explained The Minotaur. "Ever since I crushed that fig stand in the agora last year they've been giving me all kinds of trouble. It was an accident, but try telling that to Aetolos the Fig Man. He swings a lot of votes on the council with his fig money."
In addition to rejecting plans for additions to the labyrinth, including a heated in-ground pool, the council has used their power to cause numerous headaches. The Minotaur says that the council has tied him up in endless red tape.
"Literally!" he added. "Some jerk came through and left this red string all over the place, showing the way out. Wrecked the whole 'trapped in a death maze' vibe, which is pretty much my whole identity."
The Minotaur plans to argue to the courts that the city council is purposely making life difficult in an effort to get him to move out. The labyrinth sits in what could be a prime, palace-adjacent neighbourhood which has long been speculated as a favoured site for condominium construction.
For their part, the council insists their actions are not malicious: "That labyrinth is a piece of Knossos' rotting old infrastructure," said Ward 12 councillor Mesara the Forger of Iron. "The area is changing around it, and our residents are tired of losing their seven youths and maidens every year to be feasted upon. It's an old system, and the inefficiencies are pretty clear."
But The Minotaur says he has a right to maintain the traditions he's always lived with: "It clearly states in my deed to the land that I get to stay, and 'will receive sacrificial tribute unless and until a champion shall slayeth the beast with the sword of Aegeus.'"
At press time the council confirmed they had contracted the services of a negotiator named Theseus to see if he could "persuade" The Minotaur to leave.