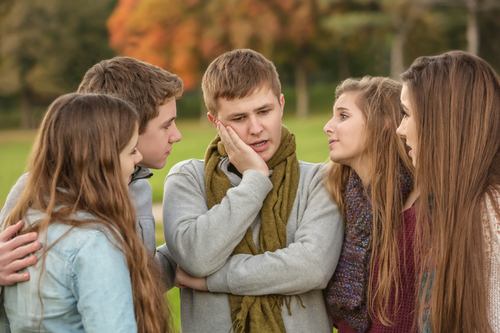 Abbotsford B.C. – After embarking on a series of misadventures on their search for a rumoured corpse, local children Luke Fecks, Talbi Singh and Kyle Dobbs, were ultimately underwhelmed by the discovery of a dead body.
"I think I expected to feel something when I saw it." said Singh "but it was just living there lifeless. More like a thing then a human. It was definitely not worth almost getting run over by a train."
The boys discovered the body after 2 days of hiking across the woods, fighting teens and generally coming of age.
"Meh. I would say say meh." answered Dobbs after being asked how he felt about finding the body. "I thought we would have a cool story to tell when we went back to school but now we are just the weird kids who look for dead bodies."
Not all the children were as blase about the discovery of the dead body as Singh. "I don't like it. I don't like it at all" said crybaby of the group Fecks. "I didn't think there would actually be a dead body. I was just happy to be included. We should have told the police, or any adult at all."
After discovering the dead body the boys made a promise to be friends forever before slowly drifting apart as they grew older.
At press time they were poking it with a stick.