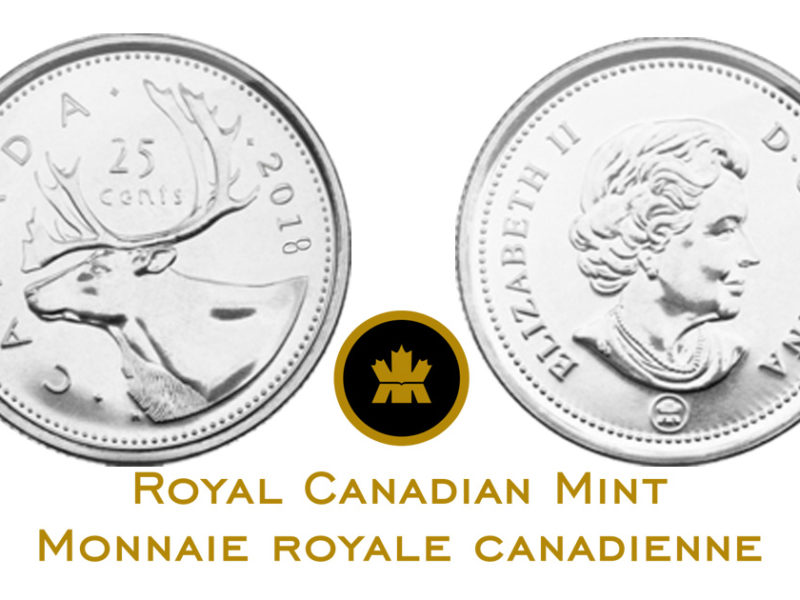 OTTAWA – In a bold move, shattering years of public expectations, the Royal Canadian Mint has announced plans for a new circulation quarter that will not commemorate any person, place, or event.
"The Mint is excited to offer this limited run coin, which brings something new and rare to Canadians' pockets," said Mint president Sandra Hanington at an unveiling event at Rideau Hall. "The new twenty-five cent piece does not feature a special design. It does not have any colour, nor will it glow in the dark. It will have no scratch and sniff patch, and does not record a personal greeting when you press a button."
"We know it's risky, but we think it's about time."
Sources from inside the mint – speaking on the condition of anonymity – confirm the new quarter will not reveal a 3D image when you stare at it with your eyes crossed, nor does it form part of a larger picture when placed next to other coins. It does not change colour when warm or wet, cannot be applied as a temporary tattoo, and does not heat up when Voldemort is angry. It contains no precious metal, is not part of a set or series, does not respond to ultraviolet light, and will not function as a wifi hotspot.
Instead, the new coin is said to be a small metal disc featuring a caribou on one side and the Queen's head on the reverse, neither of which are holograms.
Despite the coin's simplicity, it does have some useful features according to Hanington. "It is easily identified as a quarter when you come across it in a handful of change, and can be exchanged for up to quarter of a dollar's worth of goods, services, or other tender," she says.
Public reaction to the unveiling ranged from confused to skeptical. "I don't understand, is this caribou famous?" asked Anthony Kenan, 38, from Kanata, ON, who attended the event. "Is this the lady that discovered insulin?" he asked, mistaking Queen Elizabeth II for scientists Frederick Banting and Charles H. Best. "It just seems like kind of plain. I don't see how they're going to get anyone to use it. I'd rather pay by cheque. My cheques have puppies on them."
The new coin is set to be released on no particular date.
Images via Wikimedia Commons