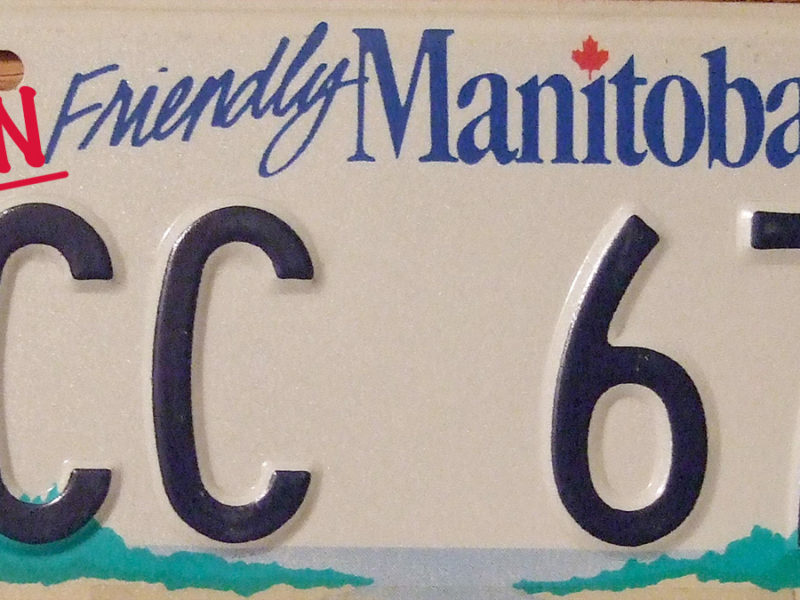 WINNIPEG – In what is being heralded as a win for cranky Canadians everywhere, the Manitoba Court of Appeal has ruled in favour of the creation of special license plates for drivers who live in Manitoba but feel their personality does not reflect the "Friendly Manitoba" slogan currently on a standard license plate in the province.
"It's about damn time," said the jubilant but still surly plaintiff, Harvey Proshkoff, 57, who first took the Manitoba ministry of transportation to court over the license plate in 2015 claiming it violated his right to be unfriendly. "I am not a friendly person, so it doesn't seem fair that I should have to have a license plate blabbing about how nice I am to everybody. It's baloney!"
It is estimated that of the 1.3 million people living in Manitoba, almost 200,000 self-identify as 'unfriendly'. Manitoba premier Brian Pallister, who himself identifies as part of the unfriendly minority, hailed the ruling as a victory for diversity.
"We have all kinds of people in Manitoba, from friendly to unfriendly to unpredictably moody. We welcome them all in our fine province, although in my case I will welcome them by snarling with my arms crossed, like this," said Pallister, grimacing with closed-off body language.
"We have lots of reasons to be unfriendly," said Sylvia Watts, a pro-unfriendly activist. "We got the damned mosquitoes, our sports teams can't win a damn thing, and it's cold as balls here most of the time. Come to think of it, why am I even talking to you? Get the fuck away from me!"
The 'Unfriendly Manitoba' movement has a long history, with several referendums on whether the unfriendlies should be able to form their own province, or at least be recognized as a 'distinct society.' Famous Unfriendly Manitobans include author Margaret Laurence, current NDP leader Wab Kinew, and of course, Louis Riel.
Manitoba's artists are already hard at work on designs for the new license plates, which should be available in early 2018. Submitted designs include a glowering bison, a stylized middle finger and a defecating polar bear.
The successful lawsuit has given hope for the Association of Amnesiac Quebecois, who have been lobbying their province for years to include 'Je ne me souviens pas' license plates.