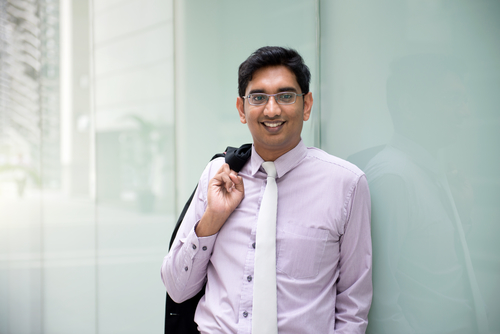 Markham, ON – While being interviewed for the position of manager at a Sport Chek, local Brown man Anuj Sanil began his interview by eloquently and systematically denouncing all bad things, as required by industry standards.
"I appreciate that my prospective employer has a right to know that I am not one of 'those' Brown people", said Sanil. "I proudly denounce all bad things that have happened ever in history, that happen today, and that may ever happen in the future."
Among the things that Sanil denounced were all forms of violence, the 1845 Irish potato famine, oversold flights, human trafficking, overdraft charges, McDonald's ever-broken milkshake machine, low level street drugs, acid wash jeans, ISIS, rained out golf games, child pornography, when doves cry, neck tattoos, slavery, and the first row of seats at the Cineplex.
Sanil went on to assure the hiring committee that he would not commit, condone, or in any way discuss bad things while supervising sporting goods salespersons at Sport Chek, or in his private life.
"I thought it went well", said Mark Peterson, Regional Manager and interviewer. "However, he came up short on bad things specifically done by brown people I would have liked to hear him denounce his extended family members by name — I'm sure there are some issues there. But I do like that he had a strong reference letter from the Home Depot on Clark street".
However it was successful candidate, Bill O'Hara, who impressed the hiring committee most with his glowing responses to tough questions such as "What is your favourite sport?" and "Is purple a nice colour?". He starts on Monday.