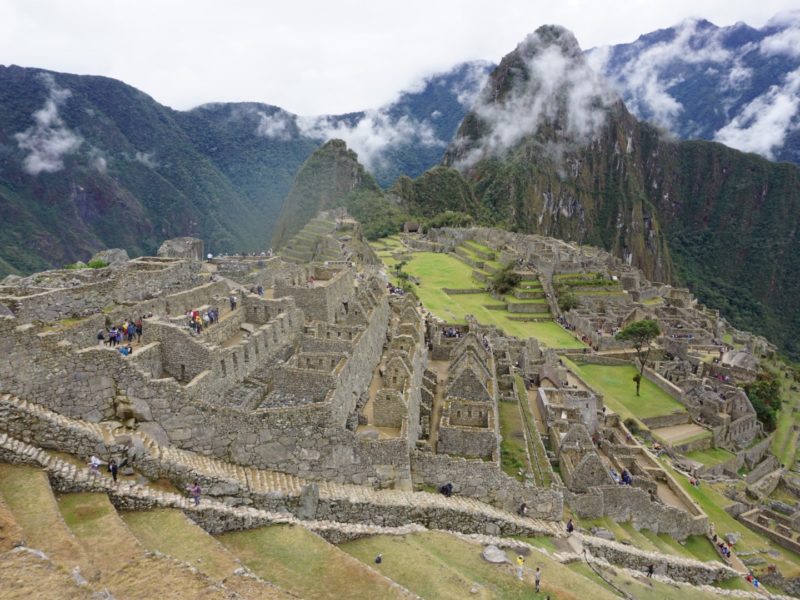 CUSCO, PERU – A 24-year old Canadian tourist was arrested on Tuesday for failing to practice the ancient Incan tradition of performing a selfie at the Machu Picchu ruins, the most photographed seventh Wonder of the World.
Alaina Thurgood, an Edmonton resident, was allegedly spotted by guards failing to pose or take pictures of herself in front of the tourist site, and was observed simply gazing silently upon the ancient mountain. She was then seen joining a tour group, eagerly asking the tour guide questions about the history and practices of the Inca, to the dismay of her fellow travelers.
The woman was arrested and has been charged with moral misconduct, but not before authorities forced her to take a photograph of herself in warrior pose with the Incan citadel in the background.
A spokeswoman for the Machu Picchu tourist police stated: "We can't really understand why someone would want to come all the way here if they are not going to take a picture in front of the site. It is not only an extreme expression of disrespect, but it is an affront to the gods, and Incan tradition". The role of the tourist police at Machu Picchu is primarily to enforce the selfie rule, ensure that no visitors pose in the nude, and to distribute selfie sticks to those in need.
Machu Picchu was built in 1450 at the height of the Inca Empire and was designed specifically to highlight the beauty of the human face. It is said that the original residents of the site routinely paid their respects to the gods who resided in the mountains by posing at various peaks and summits.
Archaeologist Rachel Shapiro, author of the book "Snapshots of the Past: How Incan people impressed the gods by putting their best duck face forward", noted that the practice took a variety of forms: "The more elaborate the pose, the closer to the gods they were", she stated. "Depictions of the tradition show individuals in positions such as throwing up peace signs or the symbol of local tribal gangs of that era, headstands, human pyramids, back-turned with arms wide open, or kissing (or being kissed by) a llama."
"Failing to strike a pose at Machu Picchu probably isn't a great idea as it will most likely anger Pachamama and bring about an earthquake."