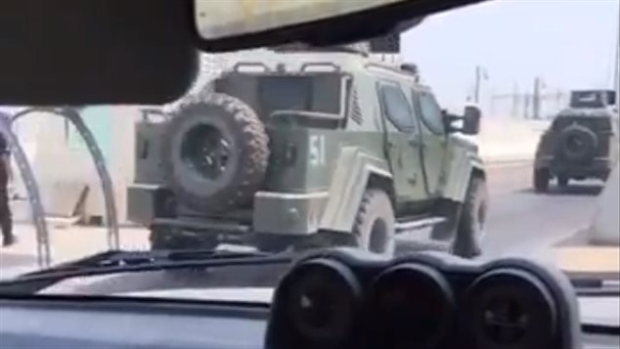 OTTAWA – A furious Chrystia Freeland advised reporters that the Trudeau government was "furious" that the Kingdom of Saudi Arabia was using Canadian made personnel carriers and LAVs during a violent crackdown in the Shia-populated city of Awamiyah so soon after their approved $15 billion arm sale.
"When we agreed to sell guns, ammunition and tanks to a tyrannical, fundamentalist regime, we extracted from them a promise that they wouldn't use Canadian weapons against civilians until after the Canadian media had stopped paying attention," said Freeland. "So naturally we are disappointed and are carefully monitoring the situation."
"We thought they would wait until after the 2019 Canadian election at least."
Canadian officials admit they were always well aware that Canadian made arms would be used to kill Saudi civilians, seeing as that is the only people the Saudi Arabian military fights on a regular basis.
"In fairness the only other options would be selling them to terrorists or using them against civilians in Yemen," said one Department of Defense insider.
But the Kingdom's failure to give appropriate political cover to the government has thrown the entire relationship into question.
"If you can't trust Saudi Arabia, who can you trust?" asked Freeland. "Now I'm worried China won't follow through on its commitment not to execute thousands of political prisoners while we are signing the free trade agreement."