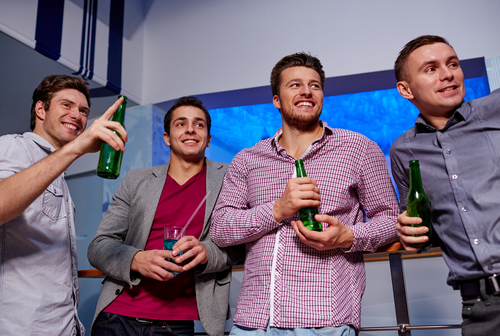 MONTREAL — The bachelor party for soon-to-be groom Stephen Keefe has touched down in Montreal and is ready to enjoy to the fullest the bars, restaurants and clubs no local would ever be caught dead in.
The pack arrived on Friday afternoon from Oakville, Ontario wearing matching t-shirts that read "Soon to join the Dark Side" with a groom standing next to a bride wearing a Darth Vader mask on them.
Groomsmen Matt ran down the itinerary: "First we're gonna go to that bar with the mechanical bull, then we're gonna party at Club 1234 and of course we'll end up at Supersexe. Hashtag Stevepocalypse!"
The group plans to treat themselves to the city's culinary offerings such as Thai Express, Van Houtte and any poutine place that has "poutine" in the name.
"We're really going to soak up the European culture of the city," Matt concluded.
At press time the group was chugging nine dollar beers in the middle of the day at an empty bar no one in the city had ever heard of.