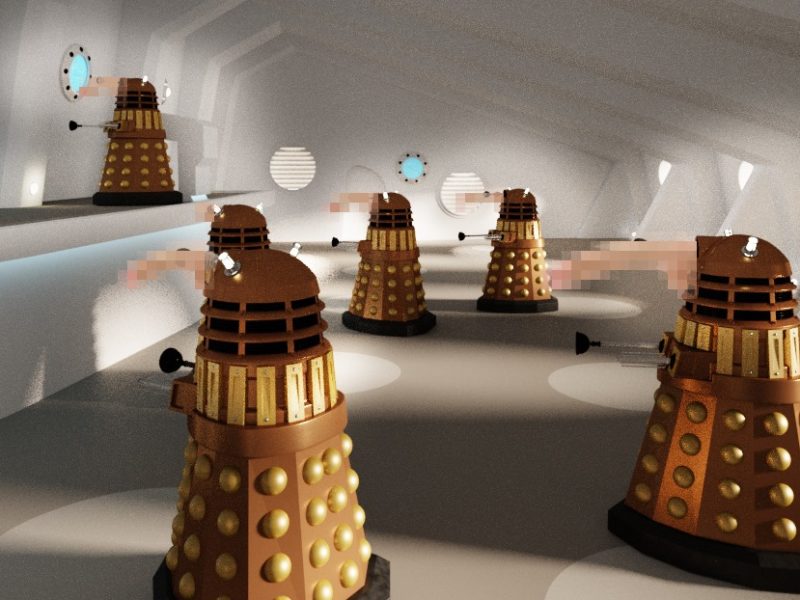 LONDON – After severe backlash from male fans following the casting of Jodie Whittaker as the first-ever female Doctor, the producers of Doctor Who have announced that every single Dalek in the new series will have a penis and testicles visible at all times.
"We thought people would be excited by Jodie because she's such an accomplished actress," said showrunner Chris Chibnall. "But the fans have spoken: good sci-fi needs dicks and balls, apparently."
Daleks are one of the main villains of the Doctor Who universe, first appearing in 1963. While the show creators never explicitly stated the sex of the small mutants, the addition of male anatomy to their heads has been met with excitement.
"I was angry because a female Doctor made no sense. I mean, how am I supposed to connect emotionally to a non-male character?" said longtime fan Curtis Mayflower. "But with this change, the belligerent creatures who display inexplicable fear of and rage towards the Doctor are now strangely relatable."
However, others see in these penises another push for unnecessary inclusiveness.
"Oh sure, you think the show runners are standing up for tradition," said longtime fan Kyle Marcus. "But one of those Daleks had a black penis. We all know Daleks are white. It's canon!"
This is reminiscent of male outrage over Ghostbusters, which lead to the release of an alternate cut where Slimer is fully erect for the entire film.
Click here to view NSFW image.