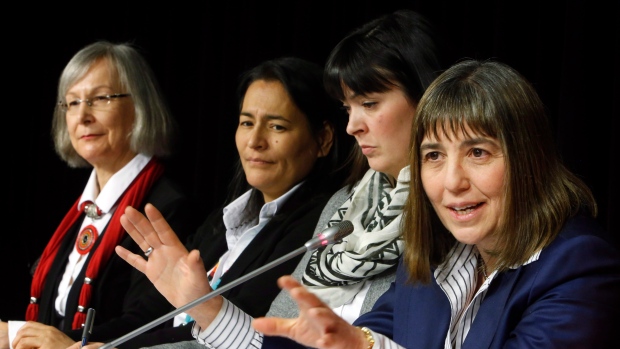 OTTAWA – After several months and over five million dollars spent the commissioners tasked with investigating the tragedy of missing and murdered indigenous women have assured Canadians they are almost done setting up their telecommunications system.
"Canadians have put their faith in us, and although we have not done much publicly yet, that trust has been well placed," said lead commissioner Marion Buller at a celebratory press conference as she tried to figure out whether she needed to dial 9 for an outside line.
"Within a few months we may even have email," she added.
The commission was set up in order to finally provide some closure to victims' families. However these same families have found it nearly impossible to contact the commission to tell their stories, which Buller blames entirely on the phone system.
"For the first six months it turns out all our phones were set on conference. And it's hard to talk to survivors when you can hear Jeff from HR chewing carrots in his office."
The commission's preliminary report is due in the fall, and is expected to mostly consist of a detailed explanation of why setting up a photocopier is so difficult. However they have asked for a two month extension and a further $500,000.00 endowment so they can figure out what the wifi password.
As for why the commission had failed to conduct many in-person meetings, Buller was quick to point out that finding first class tickets to rural indigenous communities was quite difficult.