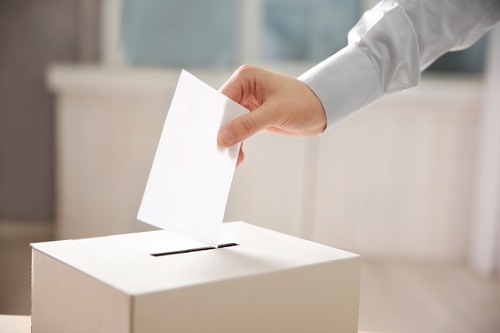 VANCOUVER – An empty ballot box for the provincial riding of Vancouver-Langara is now being offered as a bachelor pad for $1,700 per month plus utilities.
The three square foot, very low ceiling, ground-level dwelling offers a potential tenant with a unique view of the alleyway and is relatively close to a shopping centre and public transportation.
"The cardboard insulation is great when it doesn't rain," explained the new property owner Edward Ming. "It's cozy and there's a little slit at the top, which acts like your mailbox. And this Elections BC logo is pretty trendy."
No guests or pets are permitted and the bathroom is a shared with the local Starbucks.
Recycled election boxes may provide more affordable housing for young people who want to live in the city.
"There's definitely a demand for these micro-pads," explained Nancy Arthington of the Real Estate Board of Greater Vancouver. "We're expecting this market to get hot just like shabby tarps did last year."
According to sources, a foreign buyer has already purchased the box and is now charging $2,500 per month plus two months rent in advance.