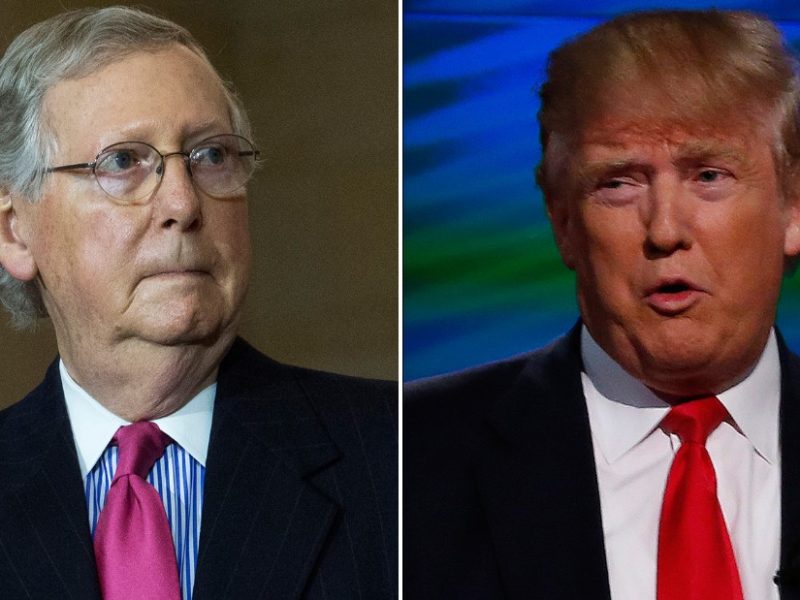 WASHINGTON, DC – Republicans remained divided Monday, as a vote neared on President Trump's controversial proposal to kill everyone on earth. The proposed "Liquidation Of All Human Life Act" legislation is at least 2 votes shy of the required 51 for a majority.
"While I support much of the president's agenda, I feel like murdering every man, woman and child on Earth could be too divisive." said Pennsylvania Senator Pat Toomey. "Some of those people are my constituents."
"That said, I'm hopeful we can strike a deal," he added. "I would happily support legislation that killed Democrats and illegal immigrants."
Multiple White House sources have reported that Ivanka Trump and Jared Kushner are trying to move the president in a more moderate direction. Noted feminist Ivanka has floated a plan that would provide women with a quicker, painless death.
Moderates are not the only roadblock, however. Far right wingers claim Trump's proposal doesn't go far enough. "This proposal is just a continuation of Obama's failed policies. It would leave plants and animals alive, which is a total betrayal of conservative values." said Ted Cruz.
According to a recent Pew Survey, only 40% of Americans say they would support their own violent deaths, with 50% strongly opposed. 10% were undecided. Among Trump voters, support is near universal. 88% support mass extinction, as long as a border wall is built at some point prior. The remaining 12% expressed hesitation because it would mean aborting so many pregnancies.
Majority leader Mitch McConnell has been working all week to gain support for the legislation, but it's been an uphill battle. He told reporters, "I have that faith my members will do the right thing. The sooner we act [on complete global genocide], the sooner we can move on to cutting taxes."
President Trump is reportedly growing impatient with the process. This morning at 5AM, he took to Twitter to voice his displeasure. "Sick dems and weak freedom caucus are trying to stop our movement!!!" He tweeted. "Make no mistake, they will fail. I WILL kill all of u! #MAGA"