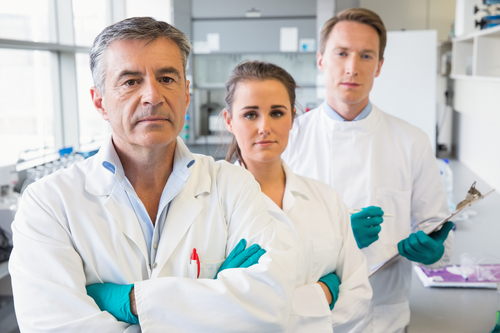 LOS ANGELES – In a press release this morning, the chemistry department at the University of California announced that they have discovered a completely new flaw in the female face.
"The discovery is unsightly, but it puts us one step closer to filling out the Periodic Table of Female Defects," said Dr. Jacob Han.
The flaw, Jessican (Je), was named for Jessica Bradley, the woman on whose face it was initially discovered. Since then, Jessican has been isolated on thousands of other women who had thought they were acceptable.
The team expressed optimism that all the flaws could be discovered in the next decade. The flaws appear in nature on their own, or can combine with other flaws in infinite combinations, each of which requires a different $40 cream to fix, hide or minimize.
"We are happy to help women understand themselves better," said Dr. Han. "And hope they feel comforted that Big Daddy Science is taking care of things."
Though no women have been reached for comment, the researchers expect the discovery will come as a relief to most. Jessican has been identified on certain male faces, but its effects are less pronounced since they're generally combined with senses of humour and entitlement.