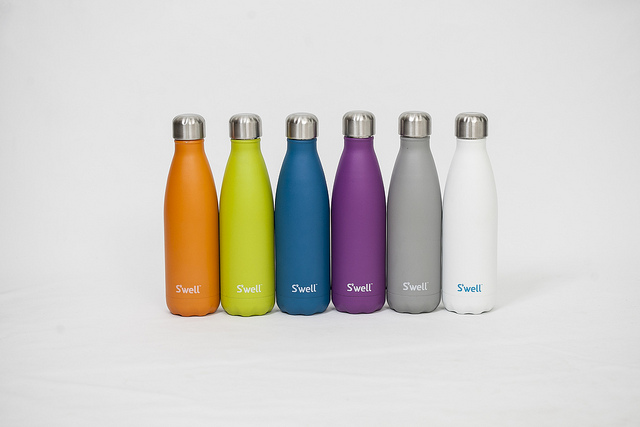 NEW YORK – S'well, the company known for selling $62 water bottles, announced on Monday that they will begin automatically charging customers for every sip consumed.
The new feature, trademarked "M'oments by S'well", was unveiled in a keynote address to a packed auditorium of thirsty journalists.
"At an affordable $4.00 per sip, you too can cut down on your plastic water bottle usage and overall water consumption!" founder Sarah Krauss declared, "Prove your commitment to environmentalism in style by paying $600 a week for premium hydration."
"We wanted to be able to deliver the perfect quadruple vacuum sealed temperature controlled sip each and every time. So that scalding hot coffee that you poured into your canteen at 6 am will be just as unpleasant on the roof of your mouth in twelve hours," the mogul said.
Krauss went on to explain, "We believe that access to high-quality tap water, delivered in stylish 10 mL increments, is a basic human right."
The bottles come in a staggering 230 different patterns including marbled teakwood, holographic crushed suede, and "tribal" houndstooth, allowing you to express your unique style within rigid metal parameters.
Nearing the end of her three hour conference, Krauss broke down, "Here's the bottom line: how do you continually generate profit on a product that is meant to be a one-time purchase? Jesus, we had a 400% jump in revenue in a year! What do I take back to the board after that kind of growth? I wanted to offer a solution to the global water crisis but the more people buy our bottles the less in demand our product becomes. We are the snake that eats its own tail."
In addition to the automatic pay per sip system, S'well has vowed to increase the volume of sound produced by their bottles when dropped onto linoleum flooring.