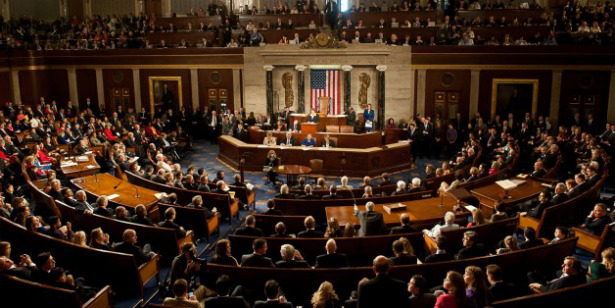 WASHINGTON, D.C. — House Republicans told reporters this afternoon that they are excited to actually read the text of the American Health Care Act, which they just voted 217 – 212 to pass.
"The AHCA will help all Americans make better choices with regard to their healthcare, or so I assume, probably," explained House Speaker Paul Ryan (R-WI). "I'm told there's some good stuff in there about 24 million low income Americans losing health insurance, but I've been saving this baby for a nice beach read," exclaimed a jubilant Ryan.
"Best part of a breezy beach read: no answering Wisconsin constituents' angry questions," Ryan added.
The AHCA bill, which most Republican lawmakers did not have time to read, has analysts warning it will classify sexual assault and domestic violence as pre-existing conditions. "Seriously? What a twist! Now I can't wait to read this thing," answered Representative Darrell Issa (R-CA). "You vote lockstep on a massively unpopular bill, and you just hope it lives up to expectations. But this sounds worth it!"
GOP strategists have touted their new legislative strategy of voting on controversial bills before actually reading them as a way to build suspense. "Too often the audience for an anticipated bill will ruin the experience for themselves by reading spoilers online, or in the New York Times," explained White House Chief of Staff Reince Priebus. "But we insist the experience is just more satisfying if they trust that the insurance companies have written a good bill that will be worth the wait."
Back on Capitol Hill, House Speaker Ryan was spotted peeking at the final pages of his copy of the American Health Care Act.
"Yup, the wealthiest Americans got their $600 billion tax cut. I love a happy ending," beamed Ryan.