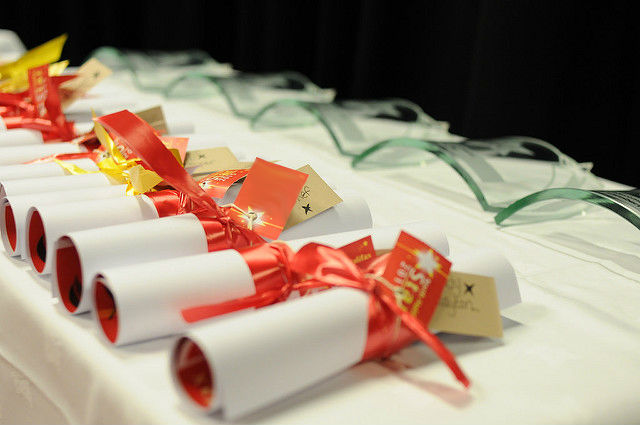 TORONTO — Several high-profile Canadian journalists pledged money on Thursday night toward an "Appropriation Prize" that would reward white, middle-class journalists for writing about marginalized cultures the way white people imagine them in their minds.
The award was innovated by editor of The Writer's Union of Canada magazine Hal Niedzviecki, who rose above his white middle-class upbringing to bravely declare that he does not believe in cultural appropriation.
"It's time that myself and writers just like me were rewarded for their creative imaginings of people, places and cultures they heard another white person talk about one time," said Niedzviecki.
Said the journalist of the process of appropriation, "It's like what the Romantic poets used to do. You see or hear something that inspires you, then you reflect on it in solitude and make up a bunch of stuff that makes it more appealing to read. Except in this case instead of a flower or a bird being romanticized, it's the lives of people from historically oppressed cultures."
The award will feature several subcategories such as "Best Noble Savage", "Most Intriguing African-American Drug Dealer with a Heart of Gold" and "Most Mysterious Wise Old Asian Man"
Asked whether minority writers would be eligible for the Appropriation Prize, the group of austere Canadian journalists seemed puzzled. "But if a minority appropriates himself, it cancels itself out and doesn't count. So, no." explained Jonathan Kay of the National Post.
The award, which is already valued at several thousands of dollars, has been commended as a creative new avenue for white people to capitalize off minorities and follows in the footsteps of other cultural appropriation-based awards like "The Academy Awards: Best Picture" category.
The committee organizing the award plan to have their first meeting this weekend at a Starbucks inside an IKEA.
With files from Cathryn Naiker, Emma Overton, Ian Macintyre, Alice Moran