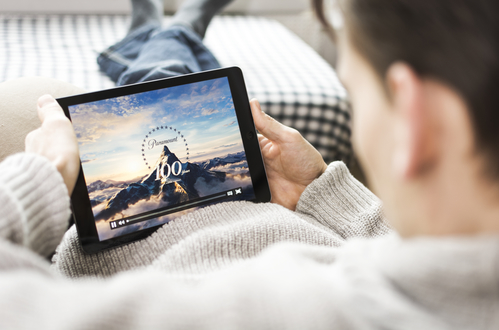 Dartmouth, NS – After finding definitive proof his wife was having an extramarital affair, local husband Nathan Wexler is using his newly freed up evenings to catch up on his Netflix queue.
"Before Netflix, if I had found out my wife was sleeping with another man it would have destroyed me and the marriage," said Wexler, shaking a freshly microwaved bag of popcorn. "But having her out of the house most week nights,  banging her boss, has let me catch up on a ton of great shows I'd always been meaning to watch."
"Have you seen House of Cards? That Frank Underwood, what a schemer!"
While Wexler may have found solace in the online streaming service, Marriage counsellors have voiced concerns.
"Our business model just can't compete. Who would rather sit around trying to salvage a dumpster fire relationship when they can re-watch the same episodes of The Unbreakable Kimmy Schmidt over and over again?"
Although some television critics worry Netflix is spreading itself too thin by releasing so many shows, Wexler couldn't be happier.
"Every time I've considered confronting her about the affair, a new series comes out. And sure, the quality has definitely dropped off, but I'd much rather watch another 6 mediocre episodes of Iron Fist than look my wife in the eye and ask her if she still loves me. Plus, it's Marvel Studios, so it can't be that bad. Right?"
At press time, Wexler was excited to start watching Thirteen Reasons Why instead of worrying about his mounting credit card debt.