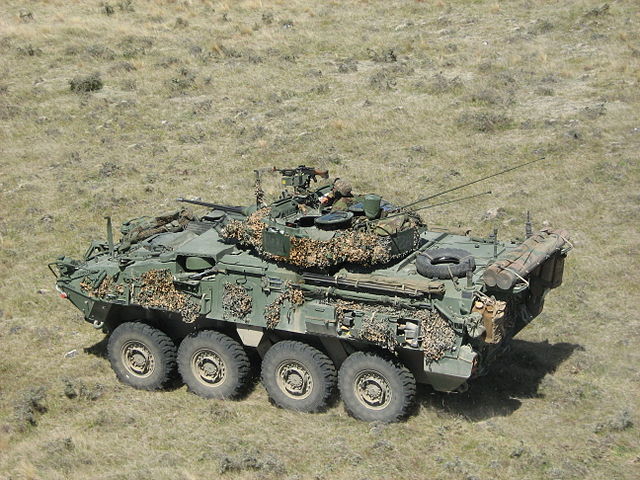 WHITEHORSE – The City of Whitehorse has unveiled new light armoured vehicles for its by-law enforcement members as an added safety precaution when dealing with the public.
The five new LAV IIIs come fully equipped with an M242 chain gun, carries up to seven people, and protects city enforcement officials against most improvised explosive devices.
"The safety of our staff is paramount when dealing with potentially hostile members of the public," explained a city official speaking through bulletproof glass to the media. "Regardless of whether it's a noise complaint, unsightly property, or an off-leash dog, the threat of being attacked is everywhere."
The announcement comes after by-law officials were issued kevlar vests for safety reasons.
"The LAVs are also equipped with TOW anti-tank missiles in the event that we face citizens who may own a tank or tracked vehicle," added while she unspooled razor wire around the bulletproof glass as a further deterrence from angry inhabitants.
In related news, the Whitehorse parking enforcement team will be equipped with pepper spray and riot gear to deal with any irate citizens who received a parking ticket.