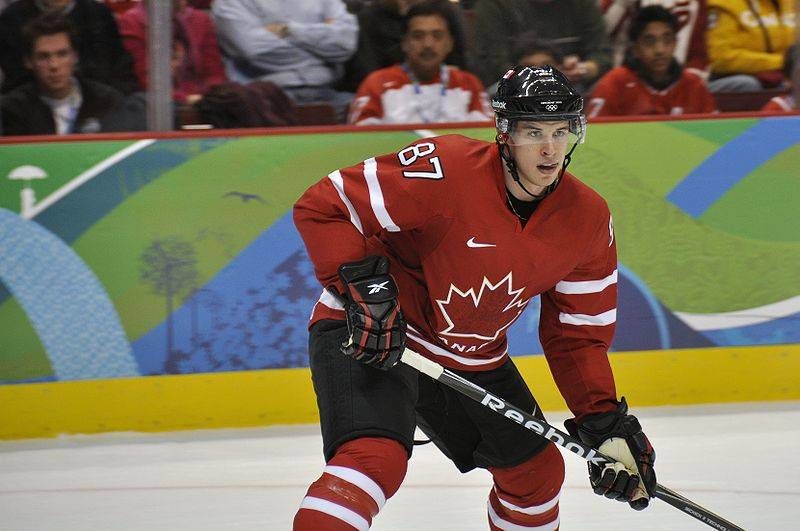 NEW YORK – After Monday's announcement that the NHL would not be sending players to Pyeongchang for the next Olympic games, Sidney Crosby immediately began training for Canada's national luge team.
"If you think I'm giving up a chance to win a third gold medal you're crazy," said Crosby, who has already won two Olympic gold medals, World Cup of Hockey gold, World Championship of Hockey gold, World Junior gold, and two Stanley Cups.
The Hart Trophy winner has already been seen pushing a makeshift sled composed of hockey pucks, two broken sticks and some shoulder pads up and down the ice of the Penguins training facility after practice lets out. "Our ice is pretty flat compared to what they have at the Olympics, but I'm not too worried," he said in an interview. "It's all about pointing your toes."
Crosby's foray into the obscure winter sport has been a boon to the national luge program, which has garnered unprecedented interest since the news came out.
"Our website went down twice yesterday… Yes we have a website!" said Jean Mortenson, head of Luge Canada. "And even though almost everyone left a comment saying they thought luge was bobsled, we're still going to count this as a win!"
Though Crosby has no formal luge training, he seems to be progressing rapidly. "This guy is a fierce competitor and a natural athlete, and you can clearly see that every time he slides around," says Team Canada luge coach Guy Lapierre. "My one issue with him is that whenever he has a bad run he looks around for a ref to complain to."
Despite his high profile, the Penguins captain is not guaranteed a spot on the roster. If he's cut from the luge team, he plans on trying biathlon, and failing that, two-man bobsled with former teammate Pascal Dupuis to ensure his Olympic dream comes true.
If Crosby is able to win the coveted luge gold, he will become only the second Canadian to medal in two different winter sports, after Jarome Iginla won aerial skiing bronze in Sochi.