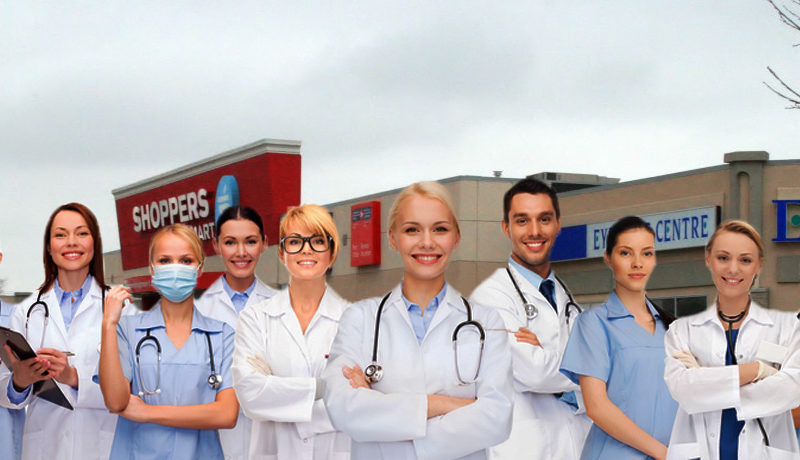 COBOURG, ON – Reports have emerged that an elite team of the country's finest pharmacists have somehow managed to fill a customer's prescription after a wait of only an hour and a half.
"It was incredible," breathed customer Hanna Grayson. "I handed in my prescription paper, and then I waited, and waited, and waited, and waited, and waited, and fell asleep for a bit, and then woke up and kept waiting, and then before I could wait some more, they called my name!"
Witnesses describe the breakneck speed with which the pharmacists worked: from reading the prescription for a Ventolin asthma inhaler, to the stroll over to the cabinet where the inhalers are kept, to a lengthy and reasoned discussion between the pharmacists.
Sena Mizrahi, a member of the elite group shrugged off the record-smashing performance: "All in a day's work," she said, adding: "The inhalers are all pre-packaged, so we didn't have to measure out any pills or anything. That helped speed up the process."
Gus Benson, the most brash of the squad, was less modest: "We were like a machine in there! It was crazy. The first half hour or so, we kept looking at each other like 'is this really happening?' and at the first hour we were just in this crazy zone. I put the 'Shake Well' sticker on the inhaler and packaged it in its box in what felt like only several minutes."
The pharmacists actually had to call Grayson's name a few times before she believed them, and even then she kept nervously looking around the room, peering behind shelves and out into the parking lot.
"I thought for sure it was a prank show," she said. "I'm kind of still expecting a camera crew to jump out in my living room."
Meanwhile the pharmacy cautions not to expect such speedy service on a regular basis.
"It was incredible, what happened today," explained Mizrahi. "This is the finest team I've ever seen assembled in one place. But it's unrealistic to expect us to keep this pace up on a daily basis."