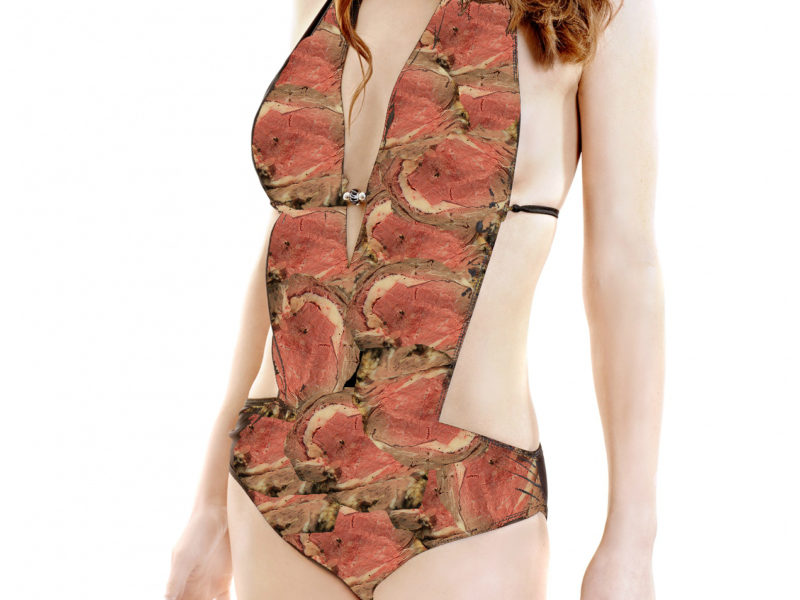 ATLANTA – Refusing to be deterred by competitor KFC's Fried Chicken Bouquet, Arby's is celebrating Valentine's Day with the introduction of 100% edible Roast Beef Lingerie.
"When our customers think 'romance', they think of Arby's," said Arby's CEO Paul Brown. "But as soon as we saw KFC's bouquet, we knew we had to step up our game." Brown added, "Frankly I can't believe we didn't think of it sooner."
Arby's Roast Beef Lingerie will come in a variety of sizes and styles, including Babydoll, Bikini, and Beef 'N Cheddar.
"Who hasn't fantasized about making passionate love to their special someone, all the while snacking on the highest quality deli-style meats in the comfort of your own bedroom," added Brown, as various fashion models showcased the new line of meat-based undergarments.
As a promotional tie-in, Arby's has also teamed with the film 50 Shades Darker, encouraging couples to "spice up" their meat-based romance by dripping hot cheese sauce on each other.
"Finally, I must stress that any allegations of listeriosis infections arising in our Arby's test markets are a matter for the courts," Brown added, before concluding the press conference.
The new line is currently available at participating Arby's locations, with the tagline "Arby's: Meat Me In The Bedroom."