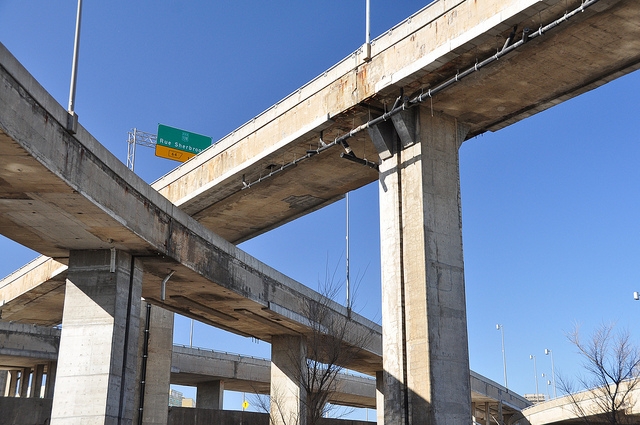 MONTREAL —  An audit has revealed that tens of billions in infrastructure spending has been dedicated to repairing a single overpass along Autoroute 15 in Montreal.
All other national infrastructure projects will be put on hold as the 250 meter stretch of road will cost a whopping $96 billion to properly maintain for the rest of the year.
"I just don't know who decided to build an overpass on a swamp," explained engineer Marie-Pierre Johnson about the aging 55-year-old structure. "And we're pretty sure the concrete contains about 50% Silly Putty and the bones of old mobsters. We'll need about 5,000 construction workers and several years of planning to get this sorted out"
All of Quebec's $88.4 billion infrastructure plan for 2016 has been spent to ensure the overpass doesn't collapse for the seventh time in as many months.
"We had planned to a national high speed railway and create greater access to the territories, but then we got the repair bill for the Vendôme exit," explained Minister of Infrastructure and Communities Amarjeet Sohi.
In related news, Transports Quebec is advising motorists to duck beneath the wheel everytime they drive under an overpass.
With files from Tristan Bradley