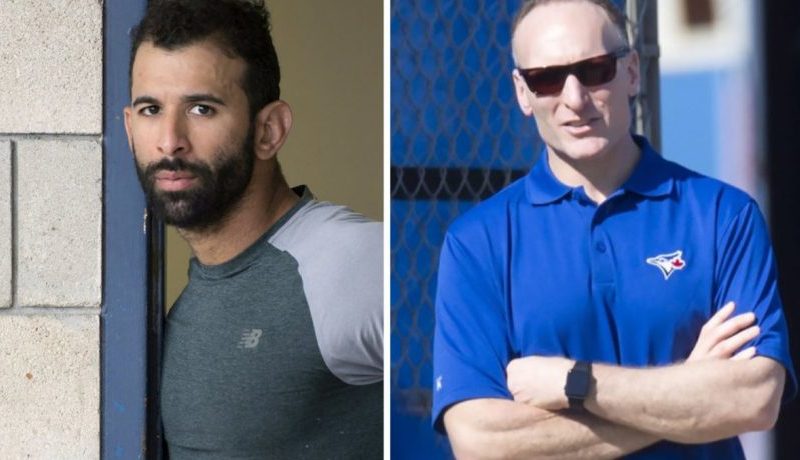 TORONTO – The Toronto Blue Jays announced this week that the club and slugger Jose Bautista have decided to continue their loveless partnership for at least one more year, citing a shared concern for the emotional well being of youngsters Marcus Stroman, Aaron Sanchez, Devon Travis, and Roberto Osuna.
"Kids their age are so impressionable," explained team president Mark Shapiro while ogling YouTube videos of younger, more productive right fielders like Mookie Betts, Bryce Harper, and Giancarlo Stanton. "Providing them with a stable home environment is crucial to their emotional development, and staying with Jose does that. Even if, between us gals, his arm's gone totally limp and his numbers are starting to sag."
Bautista echoed Shapiro's sentiments, adding that the prospect of having to tell the kids that he and the club don't love each other anymore was far more painful than sticking it out in a sham relationship with a cheap, unappreciative team that takes him for granted.
Still, despite Bautista and the Jays' best efforts to put up a united front, some of the older kids have begun to see through their façade.
"I caught Mark Shapiro coming on to Dexter Fowler pretty hard a few weeks ago," admitted Sanchez. "He swears they're just friends, but Dexter said Mark promised him a ring. And my friends on the Yankees told me that Joey Bats sent them all flip pics for Christmas."
While it remains to be seen what effect the decision to stay together will have on them in the long run, the Jays' young core all agreed the union takes the edge off of having to endure another season of "Uncle" Justin Smoak's shit-eating grin.