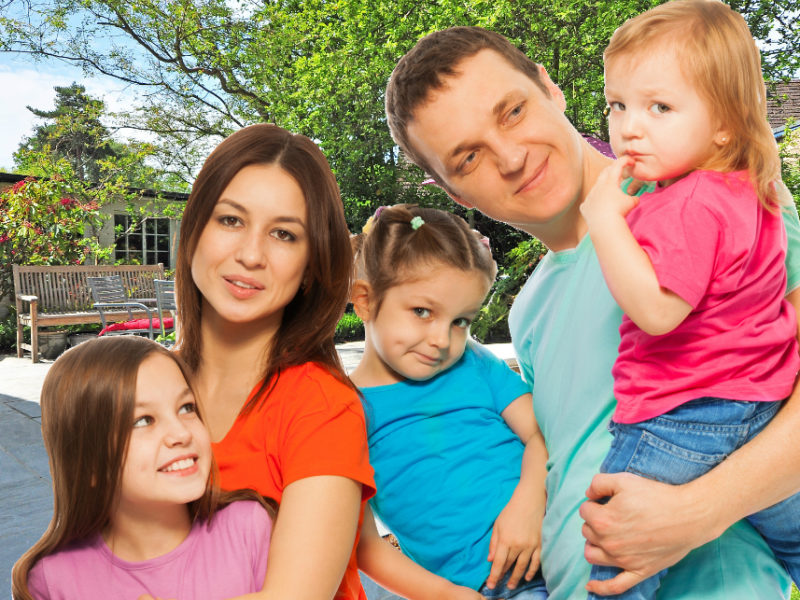 FLIN FLON, MB – When local father-to-be Ron Martin was asked whether he was hoping for a boy or a girl, he gave his standard response.
"I only want it to be healthy," he said in a recent interview.
"I'm just hoping for ten fingers, and ten toes, and one penis."
"Ron has never been one to stress over gender. He's a great father that way," said his wife, Amelia, adding that he seems even more excited about this new baby than before the births of their daughters, Alex, Toni, and Michael.
For example, Ron has already converted his own "man-cave" into a baby room. The 12' by 15' space, which used to be entirely dark blue, equipped with a foosball table, and covered with pictures of famous athletes and sports paraphernalia, now also has a crib in it.
"I really think the little guy is going to feel right at home in here," said Ron, insisting that the word "guy" is completely gender-neutral, as he put up a "Welcome home, son!" banner, with the word "son" crossed off, and the word "child" scrawled above it.
But the preparations don't stop there. Neighbours have reported seeing the Martins stocking up on new clothes and accessories for the bundle of joy.
"Nowadays boys and girls wear basically the same thing, and the quality is always high, so buying clothing is easy," said Ron holding a baby blue rugby shirt with "I'm a happy boy" printed across the front. "I mean, the fabric is just so perfect," said Ron, adding that babies can't read so don't worry about what it says.
Later, the proud papa was also seen leaving a sporting goods store with 14 different kinds of balls and a protective cup after proudly explaining to the cashier that, "my son or daughter is going to play in the NBA someday," and noting that the cup was to protect his child's "testicles or other stuff."
As for a name, the couple has not yet settled on one.
"If it's a boy, Amelia likes 'Chris', and I like 'Magnus'," Ron explained.
"Yes, and if it's a girl, I like Lisa, and Ron is still pretty set on 'Magnus'," continued Amelia.
Whatever the sex, the child is sure to grow up in a house full of love. Ron even conceded that he was willing to be flexible on the ten fingers and ten toes thing.
"Hey, it could be nine, it could be eleven: I'll love him no matter what."