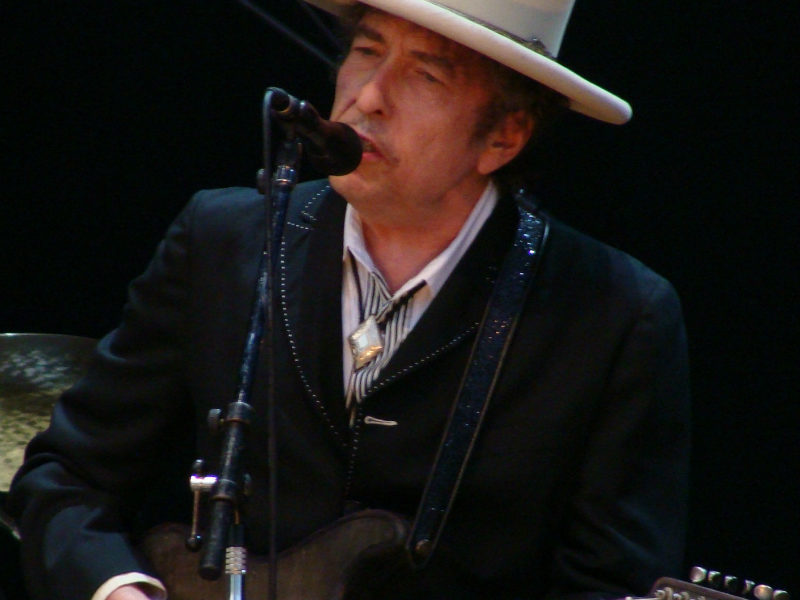 STOCKHOLM – The Swedish Academy today announced that American folk singer, Bob Dylan, would be the 2016 recipient of the Nobel Prize in Literature, owing to his contributions to high school yearbook quotes over the past 60 years.
"Without the lyrics and poems of Mr. Dylan, high school seniors the world over would be left without short and pithy quotes to suggest that they are far deeper than their age would suggest," proclaimed Sara Danius, the Secretary of the Academy. "Indeed, the world owes a debt of thanks to him for helping brooding teens realize that appropriating song lyrics for their own identity can make them seem like philosophers themselves."
The announcement surprised some who typically associate Dylan with the counterculture movement of the 60s and 70s and with a more subdued presence in later years. However, when the connection to yearbooks was revealed, most detractors yielded their ground.
"I thought it was silly at first but then I realized that my own yearbook quote was 'How many roads must a man walk down before you call him a man?'" said Mike Norbit, age 47 from Camden, New Jersey. "He really helped me show my friends that I was ready to transition from brooding teen to insufferably complex young adult."
"He's, like, really thoughtful and makes me feel thoughtful by associating myself with him," agreed Norbit's daughter Samantha, who has narrowed down her own quote to either Dylan or her other favourite poet, Ariana Grande.
Nobel statisticians have estimated that Dylan's lyrics from songs such as "Like a Rolling Stone", "The Times They Are a-Changin", and "All Along the Watchtower" have been featured in the year-end quotes of over 18.4 million teenagers worldwide over the past 40 years.
"That's more than each of the other Travelling Wilburys combined," added Danius regarding the other nominees.
Bob Dylan himself was humbled by the award and sent a heartfelt note to the prize committee: "What a long strange trip it's been! I hope you have a great summer and keep in touch. Go Spartans!"