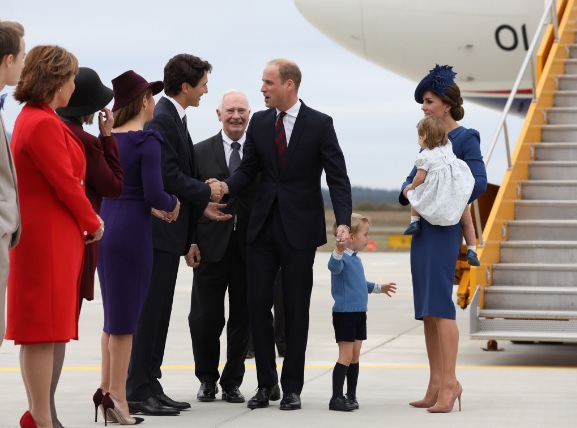 VANCOUVER – Prince George, the son of the Duke and Duchess of Cambridge, clarified that he refused to high-five Prime Minister Justin Trudeau to "knock the peasant hero down a peg." The young prince released a statement today, quashing any rumors that the refusal was due to him being jet-lagged.
"That Trudeau fucker needed to get knocked down a peg or two," the third in line for the crown declared. "He's out there with his Buzzfeed and his feminism and his UN speech, thinking he's hot enough shit to be worthy of my palm? He may be internet royalty, but I'm royalty royalty," the three-year-old toddler continued.
When asked why he denied Trudeau but chose to shake Barack Obama's hand while in DC last spring, Prince George replied, "Oh Barry? Me and him, we're cool."
Attempts were made to reach Prince George for further comment, but he was reportedly busy taking a nap.