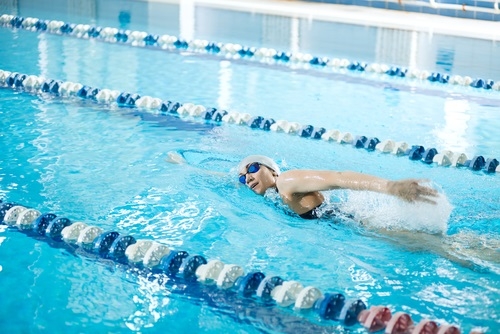 BURLINGTON, ON – After witnessing Team Canada's performance at the Rio Olympic Games, budding amateur athlete Karen Herder has been inspired to chase her dream of one day bringing home a bronze medal for Canada.
"I won't go to the Olympics just to compete; I'm there to win third place," explained the swimming prodigy. "I have always wanted to stand on the podium, be awarded the medal first, and listen to someone else's national anthem."
The eighth-grader who can complete the 200m breaststroke in under 2:35 said she has always looked up to the Canadian women's soccer team and bronze champion canoeist Mark Oldershaw.
"But I definitely don't admire [gold medalist] Rosie MacLennan; who does she think she is winning a gold like that?"
However, Herder's commitment to be third best at an Olympic event wouldn't be possible without the strong support of her coach.
"Karen has always worked incredibly hard and put in hours of practice," explained Herder's coach, Debbie McNaughton. "We're going to support her all the way until she finally makes it to the podium behind an American and an Australian."
After winning the bronze medal in a future Olympics, Herder expects to receive endorsements from her local public library and march in the next Canada Day Parade.