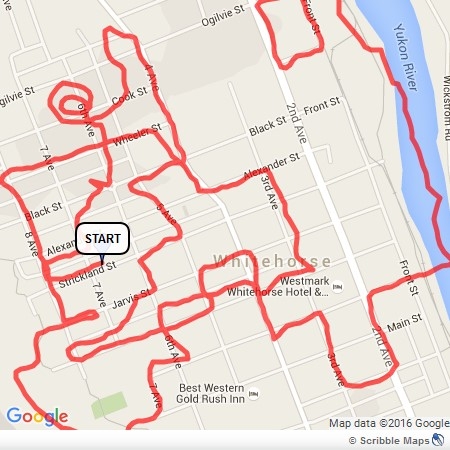 WHITEHORSE – Dogs who want to take themselves for a walk in Whitehorse now have more options to explore Yukon's capital with a new pathway network.
16 new off-leash trails, which explores alleyways, private backyards, busy streets, and parking lots are now available for any unsupervised canine to use.
"I have three dogs who love to wander, but I was worried that they weren't exploring the city," explained Cheryl Dullovitch who leaves her gate open every morning so her three dogs can roam the streets of downtown. "One of my dogs gets so lost, she wandereds into a cage at the local humane society repeatedly. But with a new trail system, I won't have to worry about that."
The trails include fun activities for mutts such as sniffing the Henderson's compost heap, urinating on the new Pierre Burton statue, and defecating on the sidewalks at random.